Culture
Free cinema tickets for Ukrainian families this Sunday!
---
Some 40 cinemas nationwide will be screening a classic cartoon for refugee families to enjoy together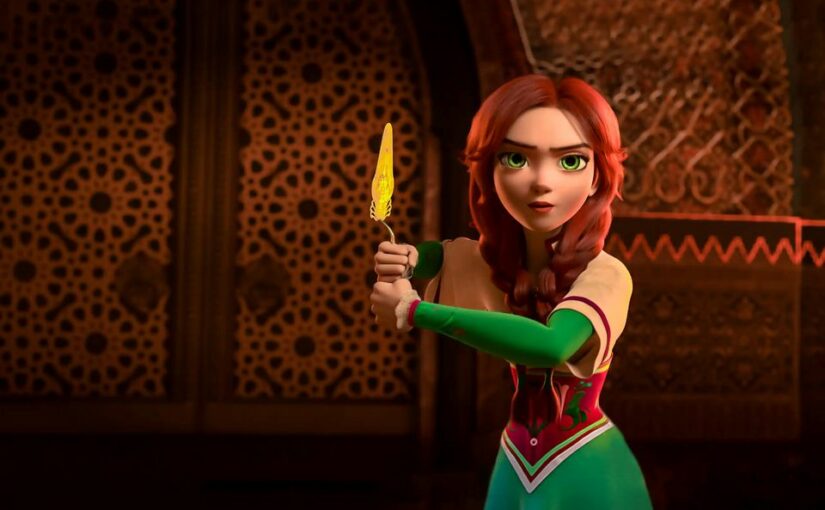 Christmas Eve in Denmark will be a time of great happiness in Denmark as families come together to celebrate. But in Ukraine, it will mark a different anniversary: ten months since Putin's tanks rolled into their homeland.
The lyrics of the classic Band Aid song come to mind: "Do they know it's Christmas time at all?"
But a cinema in north Jutland has set about bringing a bit of festive cheer to the refugee families currently living in Denmark: free tickets to the cinema this Sunday for all Ukrainians!
Screenings at 40 cinemas
No, it isn't to see the long-awaited sequel to 'Avatar: A New Bloke', which comes out next Wednesday.
It is very aptly a Ukrainian cartoon family film called 'The Stolen Princess', and it is being screened at no less than 40 cinemas across the country thanks to the Apollon in Struer.
The cinema has kindly picked up the tab for booking 40 screens (see the list below) so Ukrainian families, at least for two hours, can forget about the horrors currently unfolding back home.
A little light in the darkness
"I would like to create a little light in the darkness for the Ukrainians who have come to Denmark. So I contacted the Ukrainian Film Institute from Apollon and was recommended a Ukrainian film producer who was on board with the idea and gave us four films to choose from," explained Jørn Lundme from Apollon in Struer.
"We got a local Danish-speaking Ukrainian, Viktoriia Pasichenko, to watch the films, and she chose 'The Stolen Princess' – a Ukrainian-produced animated film for the whole family. It is spoken in Ukrainian, and there are neither Danish nor English subtitles."
Ukrainians are invited to visit the cinemas and book their tickets. Regarding the screenings in Valby, Ballerup, Allerød, Herlev, Ishøj and Gentofte, they had better get their skates on (literally today), as these capital region cinemas might easily sell out quickly.