National
New S-V government could be just days away, as SF leaves the negotiations
---
Majority could be formed with support from Moderaterne and three North Atlantic mandates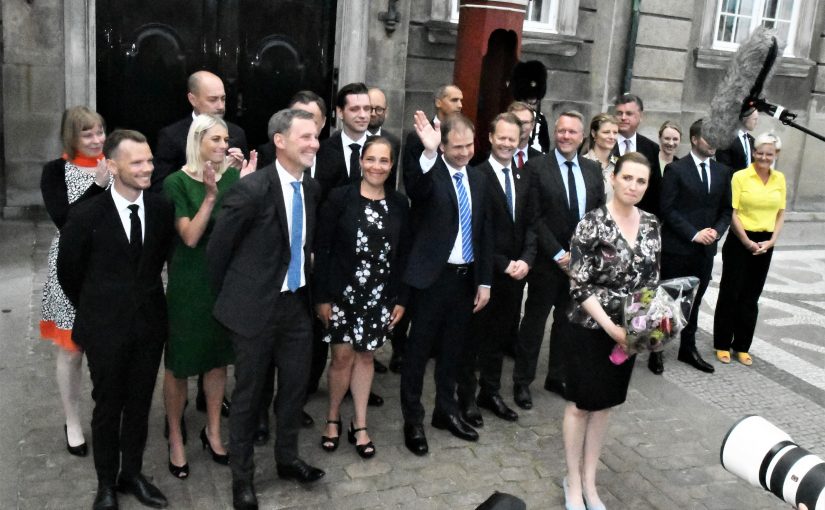 "SF out of government negotiations" and "Frederiksen, Ellemann and Løkke meet at Marienborg – government co-operation may be close, says analyst" reports TV2 today.
Given that the Danish General Election took place on November 1, they are the kinds of headlines you might have expected to see in the first week of November, not the second week of December!
The second headline suggests an end might be in sight, but it is not the result tipped by many pundits, who thought SF would end up in the majority alongside Socialdemokratiet, Venstre and Radikale.
SF couldn't work with Venstre
In the end, SF reached its limit with Venstre and the demands of its leader Jacob Ellemann-Jensen – particularly following the withdrawal of Konservative on Monday.
"Venstre and SF are very far apart – let me just put it that way," its leader Pia Olsen Dyhr told the 'Lippert' show on TV2.
"We do not agree on economic policy. Ellemann demanded more blue politics on Monday after Konservative resigned and I thought: 'No, no – that's the limit. I'm not going to accept that'."
This development came after SF and Venstre spent a large part of the weekend negotiating – particularly regarding agriculture, climate and social policy. And in the end, they couldn't agree.
Could the left end up ruing this result?
Reflecting on the last five weeks, Dyhr concedes it has been good for Danish politics following an "ugly election" as the negotiations have been constructive.
But looking to the future, she has warned there are certain policies SF will not tolerate, hinting she will do her best to call for another general election.
"If, for example, they want to make tax cuts for the very richest in Denmark and the cash assistance recipients have to pay for it," she said.
Along with Radikale and Moderaterne, two other blue bloc parties, Dansk Folkeparti and Liberal Alliance, remain involved in the negotiations.
Socialdemokratiet-Venstre government looking likely
As the second headline reveals, PM Mette Frederiksen will today meet Moderaterne leader Lars Løkke Rasmussen and Ellemann-Jensen – the first time she has met two party heads at the same time.
Radikale leader Martin Lidegaard will also meet the PM on Wednesday, but it is not clear whether four party heads will gather in the same room. But the truth is that Radikale is not needed to form a majority.
With the support of Moderaterne and three North Atlantic mandates, a S-V government would have 92 of the 179.seats in Parliament – a clear majority.
TV2 analyst Jesper Vestergren is confident the negotiations will conclude soon.