News
SAS unveils new summer routes out of Copenhagen
---
Elsewhere, a lack of passengers due to the pandemic has pushed Midtjyllands Airport to the brink of closure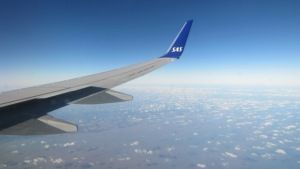 New destinations in Turkey, Norway, Croatia and the UK are just some of the routes that Scandinavian Airlines (SAS) is flying to as part of its summer schedule next year.
The airline has unveiled seven new routes out of Copenhagen and one out of Aarhus: routes that will commence between February and late March.
From Copenhagen Airport, customers will be able to fly to Antalya, Haugesund, Larnaca, Newquay/Cornwall, Porto and Zadar from March 26, while a new flight to New York/J F Kennedy Airport will be launched in early February.
In total, SAS plans to fly to 86 destinations from Copenhagen Airport during its summer program – including nine intercontinental routes to the US, Canada and China.
From Aarhus, a flight to Stockholm will also be offered.
READ ALSO: Politicians squabble over passenger tax, but public wants to pay even more
KO blow for Karup?
In other aviation news, Midtjyllands Airport in Karup is facing bankruptcy following dismal passenger numbers in the wake of the COVID-19 pandemic.
The airport, which has been in operation since 1965 and is owned by nine municipalities in the region, will temporarily close due Danish Air Transport ending its Karup-Copenhagen route today.
Should a new operator not be found, the airport will close its doors permanently.
Before the pandemic, the airport saw about 120,000 passengers annually – a figure that has dipped to just over 20,000 today.