News
Sport Round-Up: Jonas Vingegaard's Tour de France bike up for auction
---
Elsewhere, Denmark will fall by eight places at the FIFA World Rankings after the 2022 World Cup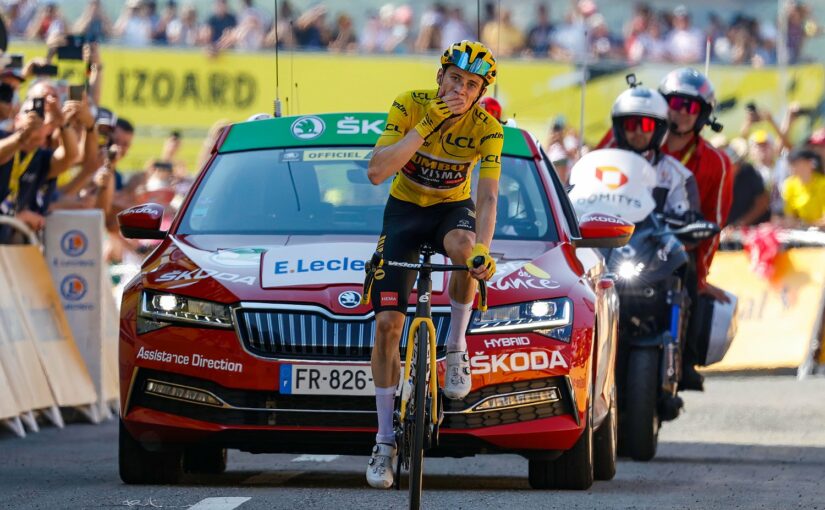 The bike ridden by Tour de France winner Jonas Vingegaard has been put up for auction by his Dutch employer, Team Jumbo-Visma.
Between now and Monday, bids are welcome at the Catawiki online marketplace where 18 bikes that played an important role in the 2022 season of the Dutch cycling team will be presented.
"This bicycle was part of my biggest achievement in cycling to date. I'm very grateful that I started this Tour de France in Denmark and returned to Copenhagen with the yellow jersey. This bike has left a lasting legacy," said Vingegaard.
Unique bikes up for auction
Alongside Vingegaard's Cervélo R5, bidders will be able to submit offers for the bikes ridden by men's and women's Tour de France green jersey winners, Wout Van Aert and Marianne Vos, along with the R5 favoured by Primoz Roglic.
The bicycle of the Dane, on which he also rode an autumn classic after the Tour de France, will fetch an estimated 50,000 kroner.
The proceeds will fund Team Jumbo-Visma's development team and the academy.
---
Danes showed real passion at the 2022 Tour de France start
The Danish Grand Départ was a real hit last July. More than 1.6 million fans watched the three stages in Denmark – 700,000 of which were tourists – and the event generated around 80,000 editorial articles from June 2021 to July 2022. A total of 744 Tour de France-related events took place in the country during the 100 days leading up to the first stage, and 10,000 spectators were present at the official presentation of the teams in Copenhagen.
Denmark to fall deep in the FIFA world rankings
After their early elimination from the 2022 World Cup, the Danes have fallen out of the top 10 in the FIFA World Rankings. Kasper Hjulmand's team will fall by eight places to 18, behind Morocco for instance, which is still alive in Qatar and about to face France in the semi-finals.
Opinion poll shows majority wants Denmark out of FIFA
According to an opinion poll, 58.2 percent of Danes would like to see their federation resign from FIFA. The DBU told the international football federation two weeks ago that they might resign should current president Gianni Infantino be re-elected on 16 March 2023 at the 73rd FIFA Congress in Kigali, Rwanda.
Gender equality far from being found for Danish football referees
France referee Stéphanie Frappart became the first woman in World Cup history to officiate a game, when she took charge of Germany vs Costa Rica at the 2022 World Cup. However, Denmark is a long way from achieving such equality its national game. According to the DBU, there are 3,300 male referees against only 50 female ones in the country.
Danish swimmer misses out on World Championships final
Julie Kepp failed to make the final of the 50-metre butterfly at the World Short Course Swimming Championships this morning in Melbourne. She was the 14th fastest of the 16 competing in the semi-finals.
Viktor Axelsen to win a prestigious award
Danish badminton player Viktor Axelsen has been named – for the second year in a row – best male player in 2022 by the International Badminton Federation. The Dane won the World Cup, European Championships and the season finale in Bangkok last week. "I'm happy to get that recognition, because it's been a good year for me, and it gives me the drive for the coming year," he said.
Chechen-born wrestler on course to compete for Denmark at next Olympics
Chechen-born wrestler Turpal Bisultanov has finally passed his Danish citizenship test. "Now a new process starts on Monday when we apply for Danish citizenship," he wrote in a Facebook post. Bisultanov, 21, is already competing under the Danish flag, but cannot represent his adopted country at an Olympics without a valid passport. The young wrestler should have a good chance of a medal at the 2024 Paris Games, as he won a European gold and World Championship silver in the 87 kg weight class in 2022.