News
Facebook scraps huge plans in Denmark
---
Hundreds of people have lost their jobs following Meta's decision to halt construction of data centres in Odense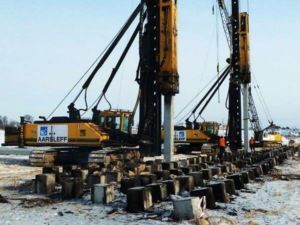 Meta, the company behind social media behemoth Facebook, has decided to scrap plans to build two big data centres in Odense.
The decision, which was conveyed to contractor Per Aarsleff on Tuesday night, has resulted in hundreds of people losing their jobs with immediate effect.
"It came out of the blue. We've laid the foundation, sewage, cables, buildings for workers, cantine and a parking area for 1,000 cars," Søren Lange, a project manager for subcontractor PM Group, told TV2 Fyn.
"Now the site must be cleared and all the employees will lose their jobs."
READ ALSO: Facebook expands Danish data centre
Meta focusing elsewhere
Many of the workers have moved to Odense from abroad to work on the project and now face having no job and risk being sent home.
The agreement with Per Aarsleff was only signed in August in a deal worth 2.4 billion kroner.
Meta already has two data centres in the Odense area, with a third being constructed.
"It's a real shame with the lost jobs, but those are the conditions when big tech companies want to build in Odense. And Facebook isn't leaving Odense as they still have two big data centres here," said a local politician, Søren Windell.
Meta has explained that it is scrapping its plans because it wants to spend more resources in other areas of its business, including artificial intelligence (AI), which will require a different type of data centre.