News
Moroccan fans shocked by racist comments on Danish TV
---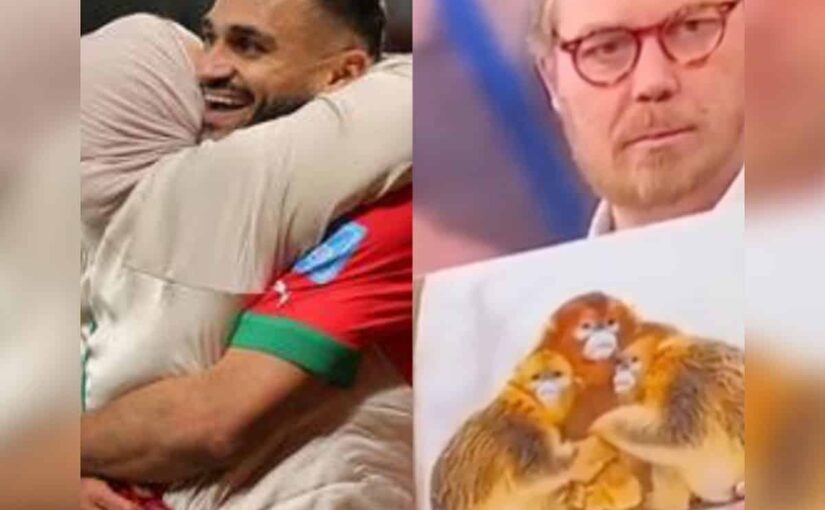 The 2022 World Cup is over, but the controversy continues, only not in Qatar, but in Denmark too.
Monkey comparison on TV2
During the TV2 program 'NEWS & Co' presented by Søren Lippert, journalist Christian Høgh Andersen compared pictures of Moroccan players celebrating their win to a "family of monkeys".
"In continuation of the talk about Morocco and their families in Qatar, we also have an animal family gathering to keep warm, and that is how beautiful those goblin monkeys are," he said during the show.
TV2 immediately apologised for the comment. It was "both wrong and offensive", its editor-in-chief Anne Mette Svane admitted.
But all over the world, the video quickly became viral.
Outraged by the remark, but unfortunately used to it
Unfortunately, it wasn't the first time during the 2022 World Cup that the Moroccan national football team were subjected to racism.
Welt, a German media outlet, compared the squad to Islamic State.
Lots of Moroccans said they were shocked by the statements. "First it was the German journalist comparing Morocco's football team to ISIS, and now this," an Instagram user stated.
Far away from the controversy, national team coach Walid Regragui and his players made history when the Atlas Lions became the first African nation to reach the World Cup semi-finals.