Sponsored content
Why online reviews are important for Danish businesses and customers
---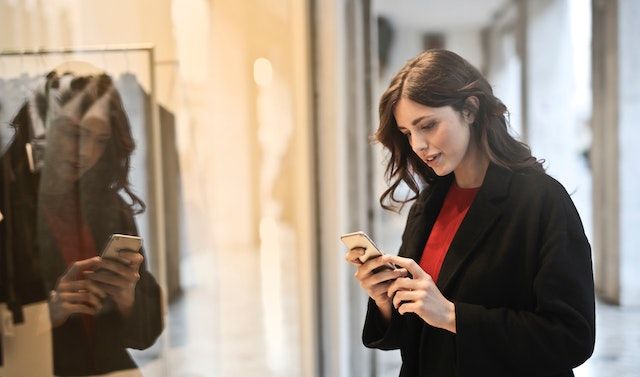 With the rise of online shopping, customers are faced with more choice than ever before as we can literally buy things from every corner of the world. From the comfort of your couch, you can compare prices between millions of retailers and find that exact outfit you want for the Christmas party and purchase it with just a few clicks. We have probably all done that. We have probably also all experienced that the outfit did not arrive on time, looked completely different from the images online, or was made of low quality materials. When we wanted to return it, the process was long, complicated or even impossible.
This scenario is why many Danish shoppers are now apprehensive about purchasing from online retailers they have no prior experience with. Lengthy return processes and faulty returns are time consuming and can be costly. If your outfit arrives later than expected, you have to panic-buy a replacement and if the returns are complicated (and expensive in postage) it can end up taking many hours to complete a seemingly simple task. In today's world, there are many ways to avoid this scenario and one of the most popular solutions is reading online customer reviews on sites like Reviewsbird. These can help us identify trustworthy webshops and avoid scams and pitfalls. 
Social proof has a huge impact on purchase decisions
The 1993 book "Endless Referrals" introduced the now famous quote "People buy from people that they know, like, and trust". This is, in essence, why social proof and reviews from other people can help guide our purchasing decisions. Where we previously have relied on recommendations from friends and family, we now have a whole world of online connections to help us evaluate businesses and products. 
Businesses can spend huge amounts of time and money on beautiful advertising and clever slogans, however, it is becoming less and less important what you say about your own online shop and more important what your customers say about it. Does that mean that everything you do or say has to be perfect? Not at all. But as a business, you need to listen to your customers and engage with them in a productive and efficient manner. Even if someone has received a faulty item from your company, or a delivery has gotten lost, you can still end up with a great customer review. You just need to act, engage and rectify the situation with an adequate solution.
Use reviews to your advantage 
Customer reviews are also hugely beneficial for your business, as they provide free access to valuable information, directly from your customer base. By reading customer reviews, you can gain valuable insights into how customers perceive your products and services, which can be used to make improvements to your business, as well as to improve your overall customer service. Additionally, you can use customer reviews to gain an advantage over your competitors. By monitoring and responding to customer reviews, you can be sure that your business is providing the best products and services and that your customers are satisfied with their purchases and feel seen and heard by you.
Monitoring customer reviews can also help you to identify potential problems in your business. If there are recurring issues or complaints that are being raised by customers, you can use this feedback to make changes to your products and services, as well as to your operations, to suit the changing needs of your customers. By understanding the demands and preferences of your customer base, you can make changes to improve the customer overall experience and increase customer loyalty. 
Online reviews in Denmark help shape shopping habits
Danish shoppers are heavily invested in reading online reviews prior to making a purchase. A whopping 85% of Danes will do online research, including reading reviews, before they buy products and services online. What they read can affect the outcome of their decision, as 36% report that a bad review has made them abandon a planned purchase and opt for an alternative product or service. This makes customer reviews essential for businesses and online shoppers alike, and highlights how much they can affect a company's sales and performance. 
They provide an invaluable source of feedback for businesses, enabling them to identify areas for improvement and better understand their customers. For online shoppers, reviews provide a reliable source of information about the quality, value, and customer service of products and services, helping them to make informed purchasing decisions. In short, customer reviews are an invaluable tool for both businesses and online shoppers, providing a platform for honest, transparent feedback and dialogue that helps promote trust and satisfaction.