News
Grundfos finally withdraws from Russia
---
Pending approval from various authorities, the water pump giant could be out of Russia in a matter of weeks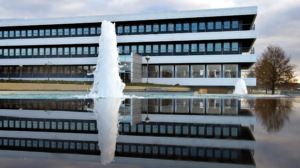 Since Grundfos announced its intention to exit Russia and Belarus last August, the pump manufacturer has searched for a way to offload its assets in the two countries.
Now, the Bjerringbro-based firm has succeeded.
Individuals from the local management of the company in Russia are poised to take over the activities in Russia and Belarus.
The new owners will acquire two companies in Russia, but won't be allowed to use the brand name or intellectual property rights, which fully belong to Grundfos.
"Grundfos would like to thank its Russian and Belarusian colleagues for their dedication over the years, as well as its former partners and customers for the co-operation," the company wrote.
READ ALSO: Grundfos to permanently leave Russia after a quarter of a century of operations
Not finalised
The agreement is pending approval by the EU, Danish and Russian authorities.
Grundfos expects the deal to be completed by the end of the first quarter of 2023.
According to Børsen, Russia was the sixth or seventh biggest market for Grundfos.