National
Danish News Round-Up: New chair of Parliament's Immigration Committee strongly biased against applicants from Islamic countries
---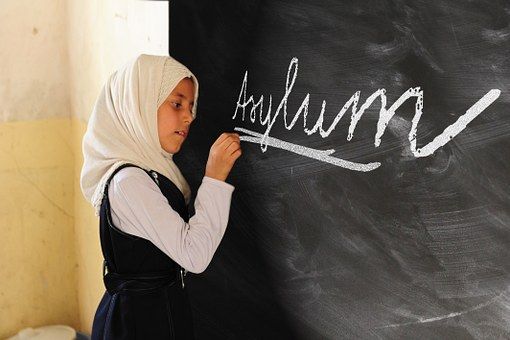 Nye Borgerlige MP Mikkel Bjørn has given a firm indication of the likely direction of his chairing of Indfødsretsudvalg, the Immigration Committee at Parliament, over the next four years: an increased bias towards applicants from Islamic countries.
As of February 2022, Islamic countries accounted for four out of the seven countries with the most immigrants living in Denmark: Syria (35,325), Turkey (33,487), Iraq (21,966) and Iran (18,044). Only Poland (44,213) has more than Syria.
A worse experience
"It should be no secret that we have a significantly worse experience in granting citizenship to people from Islamic countries than we have with other countries," he said, according to DR.
"With the current situation, I think that we have such bad experiences with giving citizenship to people from Islamic countries that unless we get a model where I can gain greater insight into people's attitudes, views and values, I will have difficulty defending decisions to give citizenship to people I don't know more about."
---
Sexual health body urges government to raise abortion limit
Sex & Samfund argues that abortions should be permitted in Denmark within 18 weeks of conception – most particularly because women are often informed about the condition of their foetus at a check-up held during the 12th week of pregnancy, which is the current limit. The limit was set 50 years ago when the law permitting abortions was first introduced. "The woman does not have the opportunity to act on the check-up unless she receives permission from a so-called abortion consultation," argued Sex & Samfund head Majbrit Berlau. "We want to ensure that women's rights are as strongly protected as possible."
No surge in credit risks despite recent high inflation, but watch this space …
The number of people on the RKI register, a list of individuals in Denmark who for various reasons are classified as a credit risk, has not risen despite the extra pressure of rising costs and inflation. Experian, the owner of the RKI register, has confirmed that the 170,912 people on the list at the end of the year represents a rise of just 42 on the end of 2021. "It is somewhat surprising that we have not seen the expected increase on the basis of the current macroeconomic conditions, and on the back of the pandemic that has existed in the past," noted Experian head Bo Henriksen. However, he expects the number to rise in 2023.
Police extends visitation zone as violence in Copenhagen continues
A visitation zone centred in Nørrebro in response to a spate of stabbings in Copenhagen has been extended until 18:00 on January 19, the police have confirmed. Originally introduced on December 29, there has been more or less one stabbing per day in the capital since Christmas Eve. Up until the end of last week, the police could confirm that five people have been charged with the possession of illegal weapons as a result of random searches. Meanwhile, in related news, shots were fired in an exchange between police and a suspected amphetamine dealer in Glostrup on Sunday. Nobody was injured. Following a hearing today, a 23-year-old man has been remanded in custody until February 2.
Bishops pen protest against plans to abolish public holiday
Some 11 bishops have co-penned a letter to Louise Schack-Elholm, the church minister, protesting against the government's plans to abolish Store Bededag, the first of the post-Easter public holidays, which always falls on a Friday. "We hope the provision for the national church in the Constitution will continue to cause the state to respect that the national church's holidays are associated with days off," read their statement. "The bishops find public holidays essential for both Christian preaching and the cohesion of our society. The bishops therefore find it regrettable that the government wants to abolish a public holiday. Furthermore, the link between the abolition of a public holiday and increased defence budgets is puzzling."
Value of exports fell for third consecutive month in November
The value of exports – specifically the goods and services sold by Danish companies overseas – fell for the third consecutive month in November. The 1.8 percent dip continued a downward spiral that has seen the value of exports fall by 10 percent since peaking earlier in 2022, according to Arbejdernes Landsbank's chief economist, Jeppe Juul Borre, as reported by DR. Exports effectively account for 900,000 jobs in Denmark. "A plunge can have a broad impact," wrote Borre. "However, we must also remember that 2022 as a whole has been an excellent export year despite global economic challenges."
Jobless numbers were increasing heading towards 2023
Unemployment increased by a net sum of 1,200 people over the course of November, according to Danmarks Statistik. In total, there were 77,300 people without jobs moving into December. A reappraisal of figures for the early autumn reveals that the unemployment rate started to rise on October 1. 
Former student complaints credible but perhaps a little late in the day
In October 2021, it was reported that 11 former students at the Gravenshoved Boarding School near Christiansfeld in north Jutland had made allegations they were abused as children attending the establishment, and this month an independent lawyer's report confirmed the claims are credible. The former students submitted the claims in writing to Aalborg Municipality, which owned the school from 1964 to 1992, the year the school closed. However, legal representation for the municipality claims that in the absence of any evidence documenting complaints made while the school was open, its client is not responsible for not taking action. A police report concurs that too much time has passed and that a number of the complaints pertain to offences that were not illegal at the time.
Hunting island up for sale again, this time with a 12.5 percent discount
A 41.1-hectare island in Funen has been put up for sale for a price 2.5 million kroner cheaper than previously advertised in February last year. Knold, which is located in the South Funen archipelago and accessible from the mainland via a narrow isthmus, is available for 17.5 million kroner, reports Fyens Stiftstidende. A ten-minute drive from Faaborg, it comes with a 239 sqm house, its own beach and ample hunting opportunities.