Culture
Noma to transform itself once again
---
Current version of Danish gastronomical icon will make way for a new food laboratory, according to founder and head chef, Rene Redzepi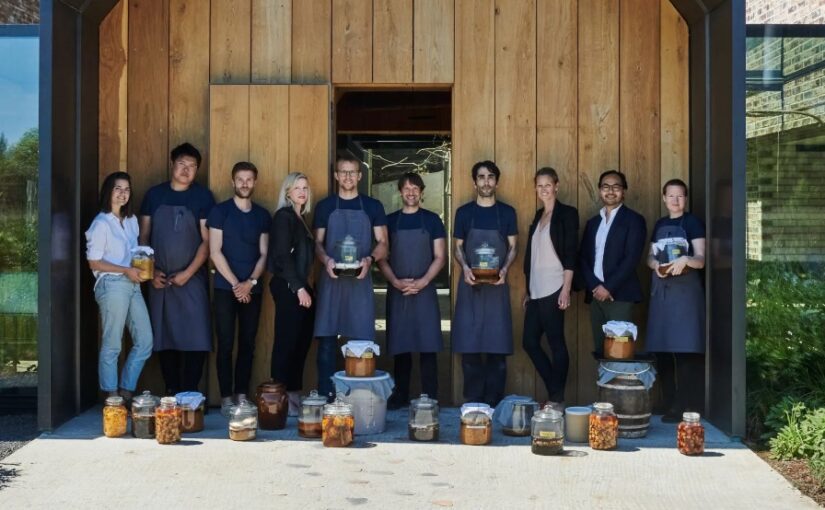 If you haven't been fortunate enough to enjoy the Copenhagen culinary experience that is Noma, you may be running out of time.
The world famous restaurant, which put Nordic cuisine on the map and has won countless awards, will cease to exist in its current form as of 2025.
Noma founder and head chef Rene Redzepi has revealed that he intends to transform the business into something outside the scope of a typical restaurant operation. 
Instead, Noma 3.0 will be a food laboratory where new dishes and products will be developed for an e-trade concept named Noma Projects.
"In this next phase, we will continue to travel and search for new ways to share our work. Is there somewhere we must go in the world to learn? Then we will do a Noma pop-up," wrote Noma.
"And when we've gathered enough new ideas and flavors, we will do a season in Copenhagen. Serving guests will still be a part of who we are, but being a restaurant will no longer define us. Instead, much of our time will be spent exploring new projects and developing many more ideas and products."
READ ALSO: Take your ants off! EU directive means Noma can't serve its trademark dish anymore
Ever the trailblazers
The three-star Michelin gem had indicated for several years that it would usher in significant change in the future – at times it has relocated to other countries as part of temporary pop-up concepts. 
Redzepi said that his plans really began taking shape during the COVID-19 pandemic, when he came to the conclusion that it would become increasingly difficult for Noma to exist in its current form without being bought up by big-time investors.
"Our goal is to create a lasting organisation dedicated to groundbreaking work in food, but also to redefine the foundation for a restaurant team: a place where you can learn, you can take risks, and you can grow!," wrote Noma.
"We've spent the last two years planning, and we're ready for the next many years of realising our goal. We hope you'll join us on this new journey."