News
Business Round-Up: Inflation continuing to fall … slowly
---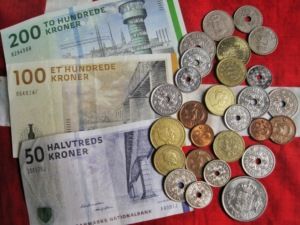 Inflation in Denmark is continuing to fall … albeit slowly. In October, it reached 10.1 percent – the highest rate for 40 years – but it started to fall in November, and again in December.
According to Danmarks Statistik, it fell from 8.9 to 8.7 percent during the final month of the year – still way higher than the 3.0 percent mark it finished 2021 on, but heading in the right direction.
The decrease is mainly due to the consumer price index, which fell by 0.6 percent in December.
Rough ride isn't over
Financial analysts are expecting inflation to fall quite a bit more in 2023, but warn it will still be really high for the first few months.
Danske Bank predicts inflation will fall to 4.9 percent by the end of the year, which is just as well as wages will only increase by 4.1 percent by then, according to its forecast.
With negotiations set to begin between employers and trade unions in a bid to reach a compromise by March 1, it's a delicately poised situation.
Economists are predicting a rosier picture in 2024 with inflation falling back to around 2 percent and wage increases holding strong at around 4 percent.
---
Danish industry rises again and again
Danish industry's overall index rose by 2.4 percent between October and November to a level 12.6 percent higher than a year previously, according to Danmarks Statistik, Denmark's figures compare really well globally, as its production grew faster than Sweden, Germany or the US for instance.
Danish treasury confirms higher surplus than expected
The state's net coffers had a good year, ending with a surplus of 128.7 billion kroner – 52.4 billion higher than expected. In 2021, the surplus was just 33.3 billion.
Bankruptcies at its highest level in Denmark since 2010
2022 was a really tough year for companies. The 2,834 bankruptcies in Denmark represented around 1.3 percent of all active companies – the highest share since 2010, according to Danmarks Statistik. Some 13,700 full-time jobs were lost as a result.
Danfoss fined 30 million kroner for multiple violations
The industrial group Danfoss has reached a compromise with the US authorities to pay a large fine for 225 possible sanctions violations between 2013 and 2017. Danfoss's branch in the United Arab Emirates has sold different components to customers in Iran, Sudan and Syria, but has used a US financial institution to receive payment for the goods in 225 cases.
Tax-free handout for early retirees to help with rising costs
Earlier this week, 300,000 people in Denmark received a tax-free amount of 2,000 kroner from ATP to help them contend with rising consumer prices. The recipients are those who received either an early pension, senior pension, early pension, early retirement or flexible benefits in March 2022. "These are citizens who have left the labour market and find it difficult to increase their income by, for example, going overtime," explained the employment minister, Ane Halsboe-Jørgensen.
Unemployment numbers rose again in December
The unemployment rate rose by 2,600 people in December, according to Danmarks Statistik. Meanwhile seasonable adjustments reveal that the rate rose by 3,100 in October and November – almost double the 1,800 initially reported.