National
Fluorescence, thy name is woman! Men more likely to cycle without lights
---
Police to conduct campaign targeting offenders from January 23-31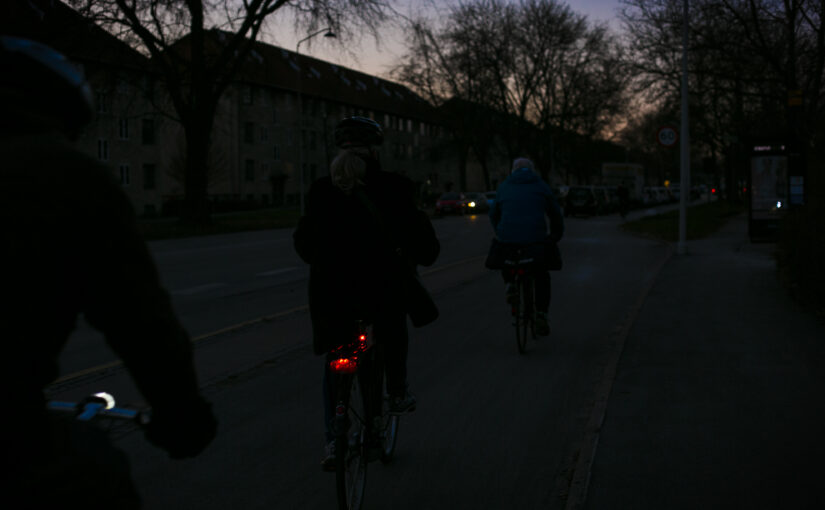 Women are better than men – half the population knew that already.
Or rather, they're less reckless, less selfish, less likely to cause a head-on bicycle collision on a moonless night in Christiania, and less likely to consider 49 kroner for a set of bicycle lights daylight robbery at midnight in the centre of Copenhagen.
According to the latest Kantar Public report for the Rådet for Sikker Trafik safety council, only a quarter of women have cycled without lights when it's dark in the last year, compared to a third of men.
Fluorescence, thy name is woman, indeed!
Worst culprits are young men cycling in the Capital Region
According to the survey of regular adult cyclists, it's not a matter of willfully not wearing them, but forgetting them – but maybe that's being charitable.
The findings reveal that the 18-35 age bracket are the worst culprits, with 46 percent confessing they have ridden without lights, followed by 36-50-year-olds (32), 51-65-year-olds (21) and over-65s (14).
Additionally, those living in the Capital Region are the most likely to offend, with 34 guilty as charged, followed by Central Jutland (33).
"We really want to be able to see each other and count on each other when we are out in traffic. No-one wants to overlook another person on the dark roads," commented Liv Knoblauch Kofoed Jensen, a senior manager at Rådet for Sikker Trafik.
"During the winter, we received many inquiries from concerned road users who meet cyclists without lights, and this creates both concern and insecurity."
Campaign starts next Monday
Accordingly, the police are going to conduct a campaign starting next week on January 23 to target cyclists without lights – and also to remind parents to regularly check the lights on their children's bikes. It will continue until January 31.
Cyclists are reminded that their lights must be visible 300 metres away, so it's probably best advised to change the batteries should yours be fading.
The fine for cycling without adequate lights is 700 kroner.