News
Why Holger Rune's new trainer is a promising signal … but where have we seen him before?
---
Patrick Mouratoglou owns an academy in Nice, so he will know the game of many of the young Dane's future opponents inside out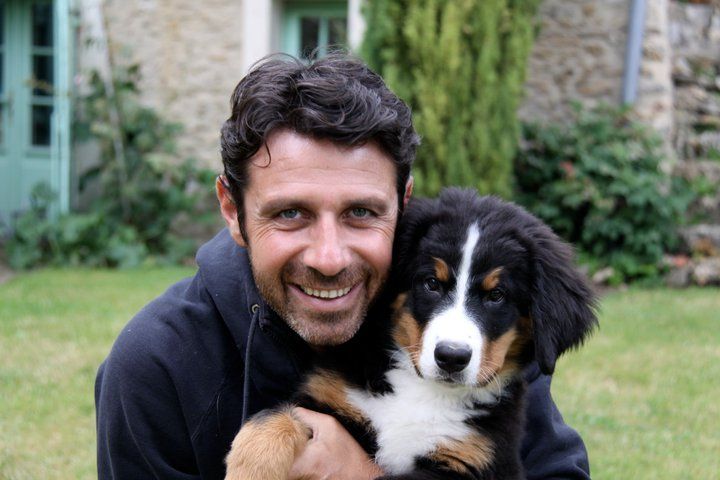 Holger Rune isn't just one of the best young tennis players in the world – he's also excellent value to watch, as you never know what might happen next.
We already had his mother – the one the world number nine screamed at to leave Roland Garros when he was struggling in the French Open. All fluttering eyelashes, she tends to sit in the row behind the coaches with a disposition that would unsettle Dr Lecter.
And since October, we've had the latest addition to Rune's coaching team: Patrick Mouratoglou. Not the main coach, he is more of an observer, but his influence is already acutely apparent.
A little bit like the actors you couldn't quite place in the third episode of 'The Last of Us', he has a face you're sure you've seen before …
It's a big signal, but blink and you'll miss it!
Well, here's a clue from DR's go-to tennis expert Michael Mortensen, who achieved a career-high world ranking of 301 in 1984, so he knows what he's talking about.
It turns out that Mortensen is a bit of a wag … in the 19th and 20th century sense of the word, before the term got taken over by the English tabloids to describe the partners of the national football team.
"He has only chosen him because he knows he is a future number one in the world and a future grand slam winner," he told DR. "He sends a big signal when he chooses to train Holger Rune."
A big signal! Is that jogging any memories?
Caught out by an umpire who was looking
Surprisingly, Mouratoglou's Wikipedia page doesn't make any mention of the controversy he became embroiled in during Serena Williams's surprise defeat by Naomi Osaka in the final of the 2018 US Open.
During the second set, the umpire handed a William code violation for receiving coaching from the player's box, prompting an angry reaction from the American that soured the rest of the evening, including Osaka's victory ceremony, during which the Japanese player broke down in tears.
Mouratoglou, the umpire claimed, was using hand signals to communicate with Williams, and after the final the Frenchman admitted he was – although he doubted Williams was really looking.
Besides, Osaka's coach was doing the same, he added – all coaches do it!
Made in Mouratoglou, slayed by Rune
However, while most coaches have hand signals in their arsenals, they don't have Mouratoglou's other considerable weapons – an advantage Rune should be able to use this season, now the coach has agreed to extend his contract.
Mouratoglou is the owner of the Mouratoglou Tennis Academy in Nice, where he has trained many of Rune's future opponents. He knows all their strengths … and weaknesses.
"Patrick has seen many of the players that Holger meets 1,000 times, so he knows many of their weaknesses," explained Mortensen. "It is therefore not only Holger who gets in the head of his opponent, because Patrick does too, because he is so intimidating."
Signed on initially for the final three months of 2022, the news that Mouratoglou has extended the contract confirms the potential he sees in the Dane to win grand slams and be a future world number one.
Lars Christensen remains Rune's main coach – a position he has held since the young star was six years old. Rune turns 20 in April.