International
Denmark undecided on sending fighter-jets to Ukraine
---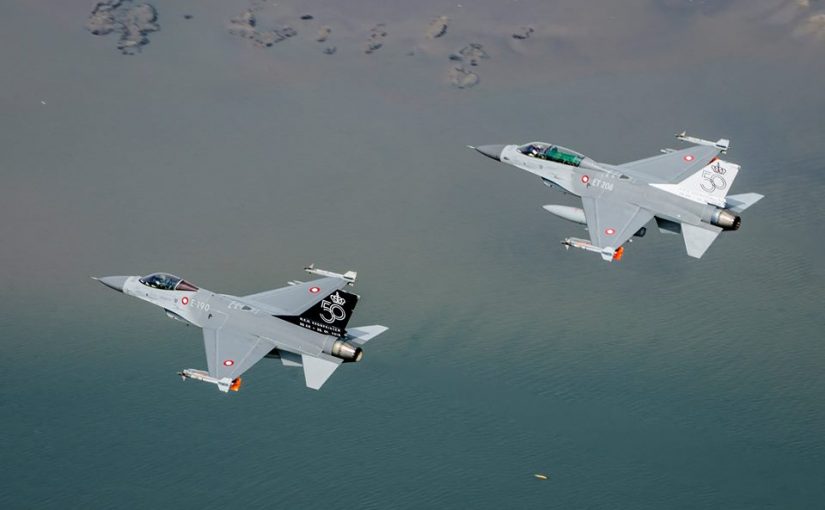 The acting defence minister, Troels Lund Poulsen, says he is "open to" Denmark sending modern fighter-jets to Ukraine, but only as long as other countries do the same, reports DR.
On the anniversary of the invasion, Ukraine's need for support is as strong as ever. During his tour of Europe two weeks ago, President Zelensky expressed the urgency of Ukraine's need for fighter-jets.
"I do not want to deny that at some point it may be necessary to look at a fighter aircraft contribution," said Poulsen earlier today on P1 Morgen. He also emphasised that no definitive decisions have been made as of yet.
This mirrors the attitude of most other NATO member-states on sending modern fighters to Ukraine.
Too high-tech?
Aside from doubts about the readiness of other countries to send jets, the defence minister queried whether Ukrainian pilots would be capable of dealing with the advanced technology of cutting-edge planes.
"You can't just get into an F-16 and have it fly itself. It's about training, maintenance and a whole range of other things," Poulsen declared.
According to Politico, the push to send F-16s to Ukraine is gathering steam in the Pentagon. However, President Biden on Monday declared the US would not be sending them for the time being.
Back in the USSR
Today British PM Rishi Sunak is expected to address NATO members in order to suggest supplying Ukraine with former Soviet fighter jets, according to the Times of London.
This could provide a short-term solution, but the question of sending high-tech jets to Ukraine remains in the balance.
Experts believe that Ukraine wants fighter jets in order to organise a counter-offensive to push Russia back.
"It is partly about Ukraine having to use fighter planes to maintain its air defence, but also about the Ukrainians wanting more fighter planes to mobilise a counter-offensive," Major Esben Salling Larsen told DR.
The East rallying
The United States is currently considering whether to publish intelligence on China regarding its alleged agreement to send weapons to Russia.
Putin was visited yesterday by Wang Yi, China's head of foreign policy, who announced that President Xi Jinping is planning a trip to Moscow.
The Chinese president has expressed greater interest in China helping to influence the outcome of the war.