Things to do
Concert Review: Let me … tell you, he entertained you!
---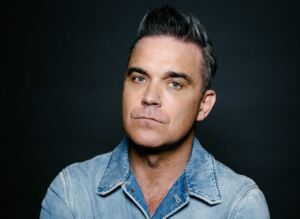 On a Monday night at the tail-end of February, a packed Royal Arena crowd let Robbie Williams entertain them. With stories of angels and demons, addiction and sobriety, Williams captivated the crowd through a nearly two-hour set.
Starting with a bang
The former Take That standout made a splash early on with 'Let Me Entertain You' accompanied by suggestively dancing women as he strutted on stage. The audience was clapping, waving their arms and screaming in deafening unison.
After hitting his stride early, he saved some of the biggest moments for the end as 'Rock DJ' came an hour and a half into the show, and he closed with a stirring rendition of 'Angels' after teasing the song early on.
Capturing their ears and hearts
It was an interactive, heartfelt show that included singing 'She's the one' to a lady in the crowd, inviting two women with bad seats to the front, and a t-shirt giveaway.
Williams is a great storyteller and shared from his life, making a real connection with the audience. One of the most touching moments, among many, was before a tribute song to the Spice Girls' Geri Halliwell, who he credited with helping him through an addiction.
On several occasions he mentioned how his wife and children made his life worth living. Through dark days, anxiety, and depression, Williams shared his survivor's story.
Making an impression
It was the kind of show that made you want to play the songs again, and it left you really liking the performer.
It felt as close to a conversation with a friend as a concert of this size possibly could.
Consider me entertained.