Local
Not all things are equal in snow-ravaged, egalitarian Copenhagen
---
Slippery lanes and roads await cyclists and motorists in the capital this morning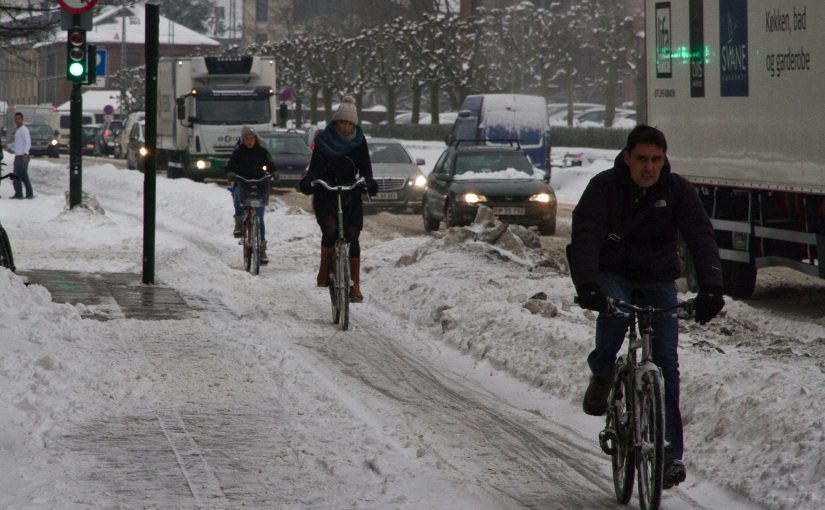 Calling all Copenhagen cyclists this morning – it's mighty slippery out there!
In the capital, conditions around Christiania, cobble-stoned Nordre Frihavnsgade leading to Trianglen Metro Station, Østerport Station and the whole of (!) Valby were particularly below par.
Many cyclists, without a dry-looking path to steer on, were seen losing their footing – and in some cases their temper!
Hats off to the US Embassy, which wins the Gold Star for the most unexpectedly ice-free stretch of cycle path this morning. The nearby City Lakes were also offering up good cycling conditions.
Important to concentrate!
In such conditions, cyclists are advised to fully concentrate at all moments – not just when they are in motion, but when also stopping – to adhere to the rules of the road, and be patient.
Motorists, meanwhile, should only drive today if they have winter tyres available. They are best advised to watch their speed and look out for cyclists and pedestrians – particularly given that many of the road markings can't be seen.
Homeowners are obliged to ensure the pavement outside their abode is free of ice and snow, so many could be seen out early with the shovel before their commute to work – this being Denmark, both men and women in more or less equal numbers.
Sunshine all day
At 9 am in Copenhagen, it's -1 outside, although it feels like -5, according to yr.no.
Temperatures are expected to climb to 3 degrees by the afternoon, and blue skies and sunshine are forecast all day with only a light breeze to accompany them.
No more snow is expected until Friday at the earliest, at which point wind speeds are expected to increase a bit. Temperatures will hover around 3 degrees until Sunday, but then shoot up at the beginning of next week.