Politics
More cash, more kids – if you're a man
---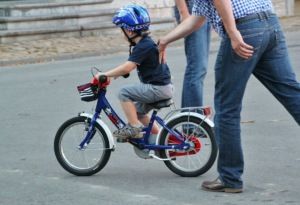 Men and women are affected differently by the size of their salaries when it comes to having families.
In a joint study conducted by the universities of Oxford and Copenhagen, researchers found that men with higher salaries are more likely to have more children.
On the other hand, women with high salaries are more likely to have fewer children than those who earn less.
Wage gap not being bridged
The researchers stressed that they cannot give a reason why a differences in salaries means a different attitude towards family for the two sexes.
The conclusions they did draw centred instead around the reasons for women's choices in the working world.
"We can only state that women's participation in the labour market in particular is strongly influenced by considerations about increasing family size," said Thomas Høgholm Jørgensen, an associate professor of economics at KU.
Certain implications
Jørgensen also pointed to implications these trends might have for the wage gap.
"An increase in men's wages, which increases family growth and reduces women's labour supply, also leads to lower wages for women in the long term.
"This further worsens the wage gap within the household."