International
St Albans Church priest appointed Bishop of Huddersfield
---
'Promotion' brings to an end an almost five-year term in Copenhagen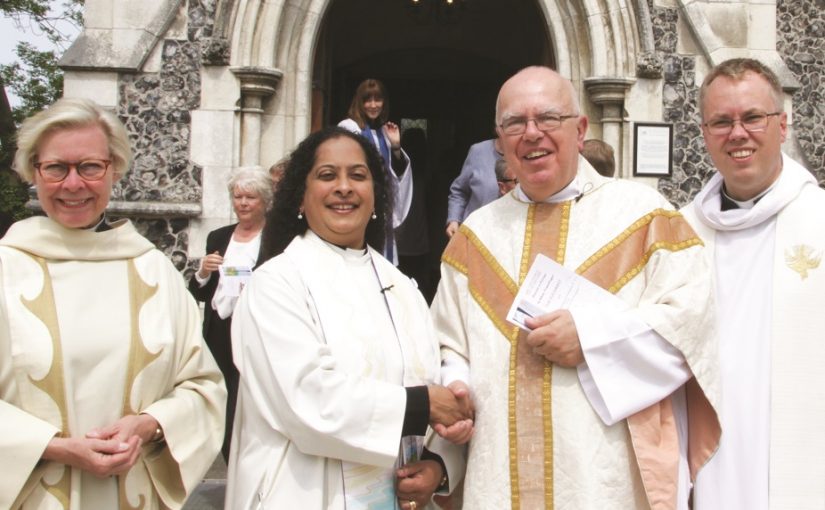 The regularity of the changing of the guard at St Albans Church is not too dissimilar to the turnover rate of our ambassadors.
Like the diplomats, the priests tend to be stationed for between four and six years and then head off on their merry way to pastures (and flocks) new.
In the case of the Revd Canon Smitha Prasadam, who arrived in Denmark in 2018, she has been here just under five years, so to use a biblical expression: the writing was on the wall.
And this past weekend, it came: the second biggest religious calling of her life, some might say, as she has been made the new Bishop of Huddersfield. 
Back to Yorkshire
The news, confirmed by Downing Street itself, marks a return to Yorkshire for the bishop, who previously studied at Leeds University. In her new role, aptly, she will be responsible for the Anglican Diocese of Leeds.
"I can't wait to start meeting people in God's own country again, as this is where I came as a student and began my journey so it holds a special place in my heart," she said upon hearing the news.
"I'm looking forward to working together with parishes, clergy and community throughout Kirklees and Calderdale to encourage people in confident discipleship and relish the thought of embracing cultural, educational, commercial and inter-faith partners so we can support this wonderful place and its people in common cause."
Since her arrival in Copenhagen, not only has the bishop proved to be an industrious and popular church chaplain, but she has also been a columnist for the Copenhagen Post, which congratulates Smitha on her appointment and wishes her all the best in the future.