Things to do
St Patrick's Day 2023: Where Gaelic games rule supreme
---
Ireland is a great sporting nation: from the classics to the downright bizarre, we take a look at how they keep themselves active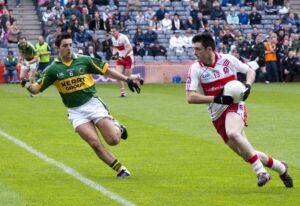 Roy Keane, Brian O'Driscoll, Stephen Roche… Ireland always has and probably always will produce great sporting figures. With a population comparable in size to that of Denmark, the Irish continue to punch above their weight in international sport. 
Most of the usual suspects
At the moment they are ranked number one in the world in rugby union, and with the World Cup in France just around the corner, who knows if they could lift the trophy come October 28.
Football is also very popular in Ireland, but unfortunately the national team has seen better days.
Ireland can certainly hold their own on the greens – they are apparently the most golf-mad nation in the world, and Rory McIlroy is currently ranked the world's third best player.
But the less said about tennis the better. Simon Carr (852) and Sinead Lohan (1,484) are their highest ranked players! 
No shortage of success
Boxing in Ireland has always had a big following, as have the bookies' other favourite sports, horse racing and greyhound racing – so something of a pattern there.
An Irish cyclist, Stephen Roche, was the first athlete from the British Isles to win the Tour de France, preceding the second, Bradley Wiggins, by a quarter of a century.
And Ireland are no spring chickens at the Olympics, where they're ranked 54th on the all-time list. Swimmer Michelle Smith is their most decorated Olympian, although she's no longer mentioned in polite conversation, even though the doping allegations were never proven.
Spiritual home of sport
None of the above sports, however, are more popular than the Gaelic games, Ireland's very own sporting heirloom. These sports, unique to Ireland, have existed for centuries and some for millennia.
Croke Park in Dublin is the spiritual home of the Gaelic games, as well as being the seat of the Gaelic Athletic Association. Under the GAA's watchful eye, these traditional sports are as popular as ever, and Croke Park is regularly packed to the rafters. 
As St Patrick's Day approaches, here are a few of the most popular Gaelic games:
Gaelic Football
As of 2022, this is Ireland's most popular sport. Known in Ireland simply as 'Gaelic' or 'GAA', this madcap sport is probably best described as a mixture of football and rugby with a bit of basketball thrown in for good measure. Played with a regular football, points are scored by hoofing the ball through the opposition's goalposts. Confusingly for the uninitiated, there are both football and rugby goalposts. Either way, the Irish clearly love it, as crowds of over 80,000 flock to Croke Park to watch the All-Ireland Senior Championship each year.
Hurling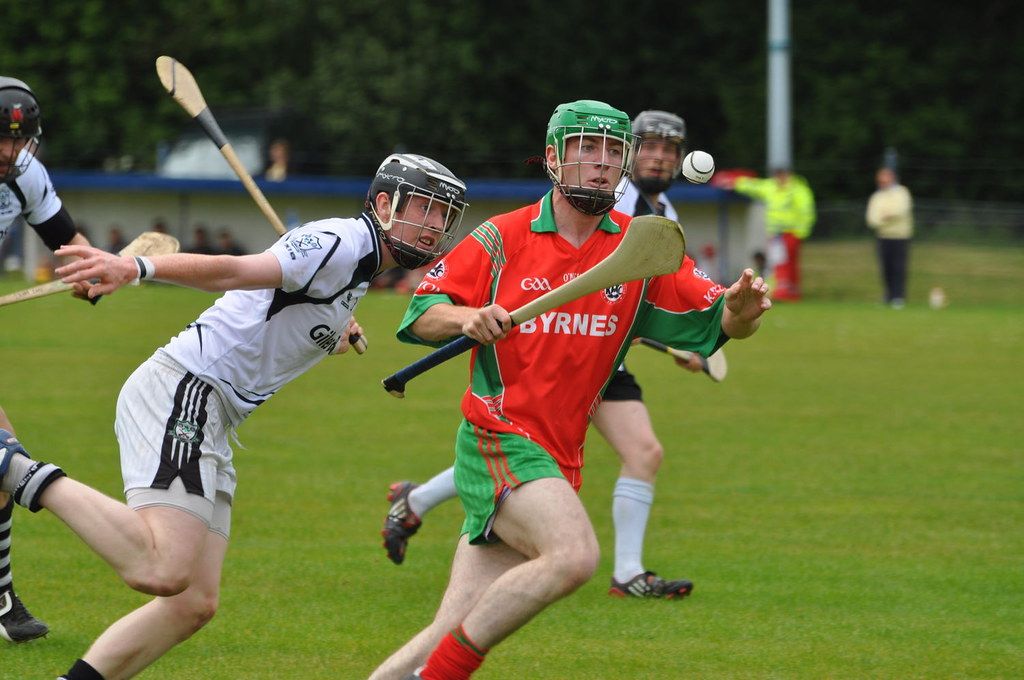 Mentioned frequently in Irish legends and folklore, hurling has existed in Ireland for thousands of years. Described as "the most beautiful and skilful of the traditional Irish sports", it is a bit like hockey, but only a little bit. Each player has a stick called a 'hurley' – camán in Gaelic – which they use to hit or pick up a small leather ball called a 'sliotar'. Points are scored by hurling the sliotar through the same sort of goalposts found in Gaelic football. Played at a blistering pace, hurling has been described as the world's fastest field sport. A sport akin to hurling exists in Scotland called Shinty. They are so similar, in fact, that the Shinty-Hurling International series is held annually, uniting the Gaelic nations of Scotland and Ireland.
Camogie
Camogie is essentially hurling, but played by women. Strangely enough, the sport was mentioned by Irish playwright Samuel Beckett in his absurdist masterpiece 'Waiting for Godot', although I won't include the quote here because it doesn't make much sense. 
Gaelic handball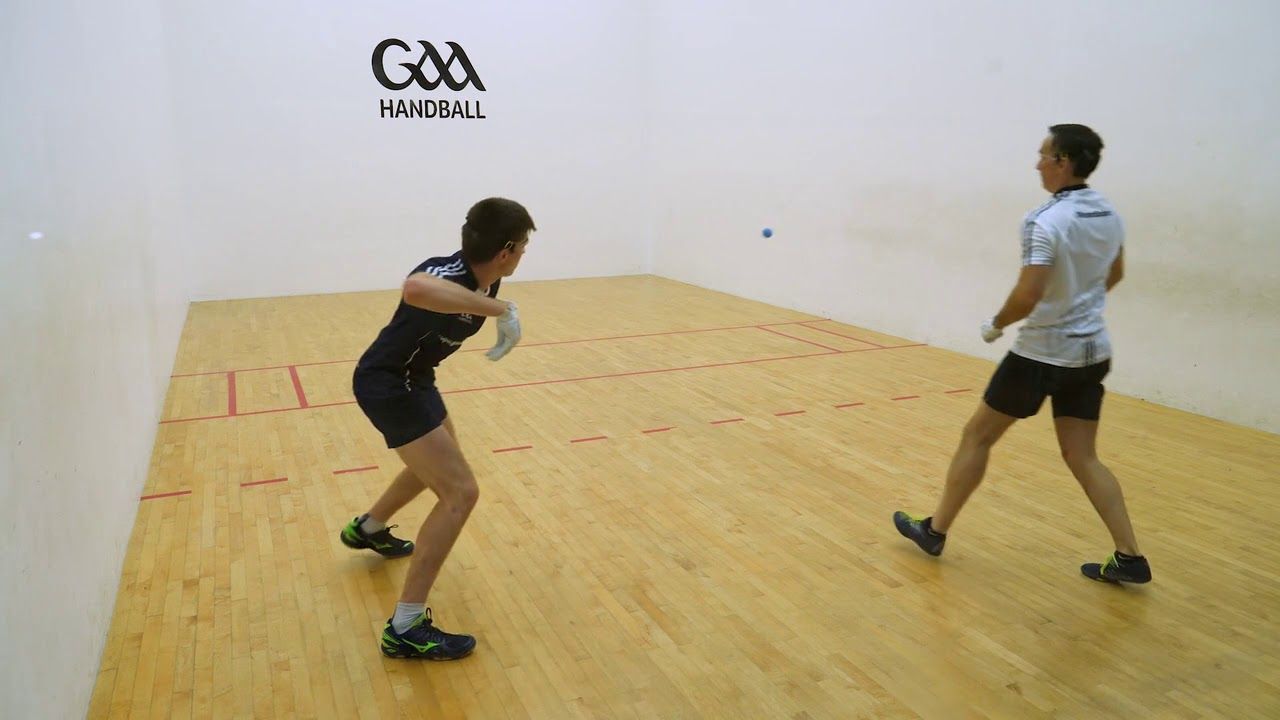 If the three-legged race doesn't give you enough exercise on St Paddy's Day, then this is probably the easiest Gaelic game to play at home. Nothing to do with Olympic handball – which the Danes never tire of reminding us they are the best in the world at – it is a bit like squash, except the ball is bigger and you use your hands instead of a racquet. Most people will have played some version of this game as a kid. There are four different variations – softball, 4-wall, 1-wall and hardball – but forget all of that: just as long as you have a wall and a ball and a pal, you can play.
Rounders
Is rounders a Gaelic game? Apparently so, although exactly the same game is played in the UK. Admittedly, it's not very exciting.
Spoil Five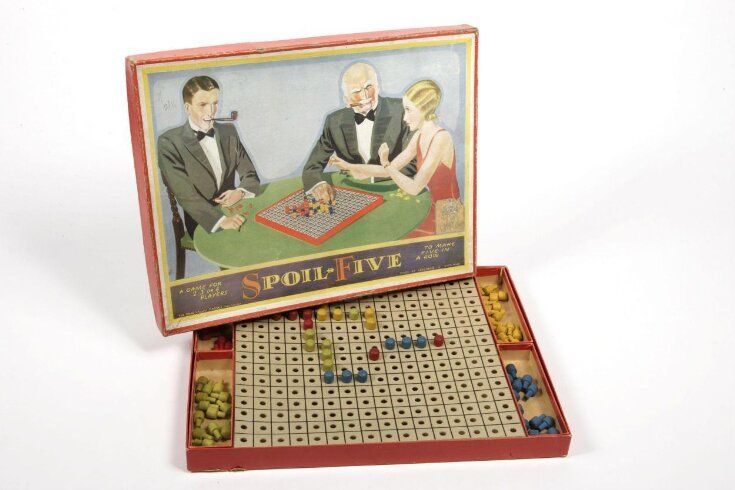 Played in pubs all over Ireland, this is the country's national card game. Over 400 years old, it is linked to the even older Scottish game of maw. Like poker, 'Spoil Five' is played with chips, and players have to win them by robbing, reneging, jinking and paying-off – to mention a few of the terms specific to the game. Like poker as well, Spoil Five is a game often used for gambling. Even WB Yeats wrote about it, speaking of "old men playing at cards with a twinkling of ancient hands". Cards are at the heart of Irish culture, and any good pub will have a deck.