News
Ahead of FIFA president's re-election today, expert questions whether Europe is out of touch with the world game?
---
Gianni Infantino's decision to raise the number of World Cup participants from 32 to 48 is a vote-winner, continuing a tradition that dates back to 1974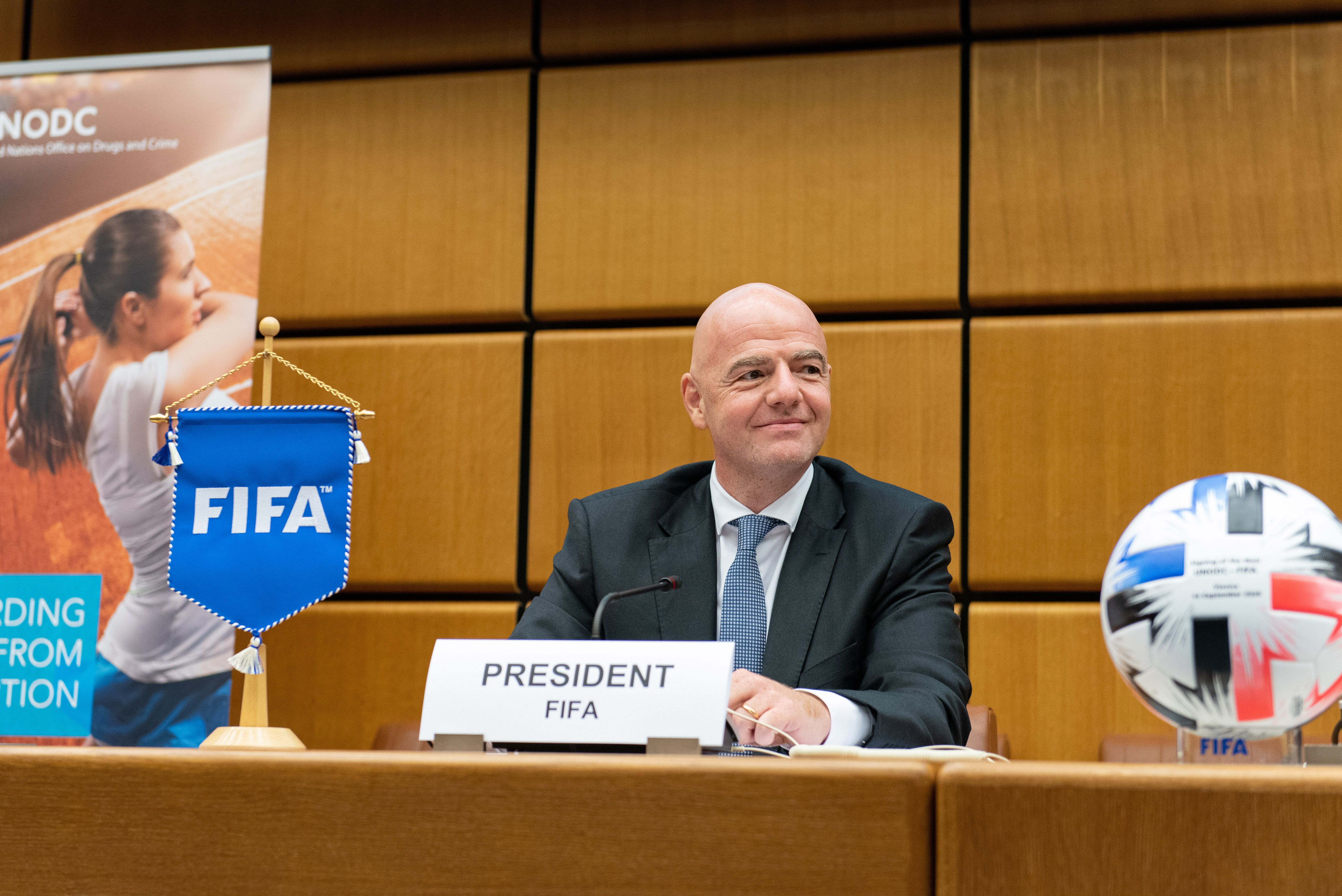 In just a few hours' time, media will confirm the re-election of Gianni Infantino, 52, as the president of FIFA at its congress in Kigali, Rwanda.
The Swiss football executive was booed countless times during the 2022 World Cup: in stadia when his face appeared on screens and widely across the world, particularly when he endorsed the human rights record of hosts Qatar.
You'd presume the man is universally unpopular – the DBU in Denmark is one of several football associations to openly oppose him – but no other candidates have stepped forward to take part in this morning's vote.
They know history is not on their side: a sitting incumbent of the FIFA presidency has not been defeated since 1974!
Since 1974: rarely above board, but the numbers never lie
Back then, Brazilian Sports Confederation president João Havelange upset the applecart to replace Stanley Rous, the long-term British president of FIFA.
Rous was very much a traditionalist. Under his tenure, the World Cup did not grow in size, remaining at 16 teams, and the inclusion of teams from most continents – Africa, Asia and North America – remained limited (in 1962, only one; in 1974, just two!)
Havelange beat him because he promised to make football a truly global sport. In the build-up to the vote, he visited 89 countries on his campaign trail – often accompanied by Pele.
Candidates to become FIFA president ignore the 'one nation, one vote' system at their peril, and Havelange's eventual successor Sepp Blatter knew it only too well, introducing the FIFA Goal Project in 1999, which allocated millions to football's lesser nations – funding that all too often found its way into the pockets of corrupt officials.
Greedy or merely making the playing field more level?
Infantino has adopted more of a Havelange approach than Blatter – it says a lot about the organisation that it has only had three leaders in 49 years! – opting to increase the size of the tournament to appeal to football's lesser nations.
In the entire history of the tournament, only 80 countries have enjoyed a taste of participating. Havelange raise the number of teams from 16 to 32 during his presidency, and now Infantino has increased it to 48.
This means the final four teams will end up playing eight times, and that the total number of games will rise from 64 to 104. Player unions, leagues and clubs – the employers of the players who pay the bulk of their wages – have widely condemned the news. And it's not exactly good news for people who don't like football, either!
But you try telling the people, or footballing bodies, of the likes of Zambia, Uzbekistan, Finland and Guatemala. Eternally on the fringes of qualifying, suddenly they have a much better chance of qualifying for the 2026 World Cup.
European stance fails to see the bigger picture
To be fair, Finland, along with Norway and Sweden, holds the same position as Denmark! And yesterday they were joined by Germany, so the opposition is increasing – slowly.
But it is just a European rebellion, according to expert Henrik Liniger, and Infantino won't worry too much, he told DR, as the support of minor nations are "just as valuable as major European nations such as Germany, France and England".
Too often the European media takes a stance that forgets football is a global game: for example labelling plans to hold the World Cup every two years as absurd, or likewise holding the tournament during the European winter – like the one in Qatar.
The former is "an initiative that many countries outside Europe think is a good idea, because their continental championship may not be as strong as an EC", Liniger pointed out.
"I am quite sure that the Argentines think it was very nice to be able to celebrate winning the World Cup in the Argentine summer."
READ MORE: Denmark left to rue what could have been the luckiest draw of them all