News
With recycling this good, Denmark's never been caught when its pant's down!
---
The country's new record means that on average every person returned a bottle or can on every single day last year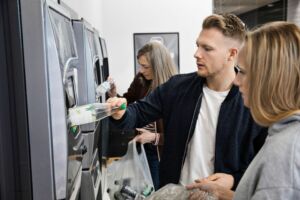 On average every day in 2022, each person in Denmark returned a bottle or can to reclaim the deposit, according to Dansk Retursystem.
In total, around 2 billion items were returned to the pant deposit scheme – a 3.9 percent increase on 2021 and a new record.
Basically what Rønne emits
Some 92 percent of all pant was returned, in total paving the way for recycling that resulted in a decrease of CO2 emissions to the tune of 223,000 tonnes – a fitting tonic to announce on what is today Global Recycling Day.
"The savings correspond to what all residents of Rønne emit in the course of a year," enthused Dansk Retursystem managing director Lars Krejberg Petersen.
Covered its costs too
The public's performance ensured Dansk Retursystem was able to generate enough income from selling the recyclables to cover all its costs collecting, sorting and preparing the cans and bottles.
July led the way with 200 million returns – a new record for a single month.