News
Grisly news week in Greenland
---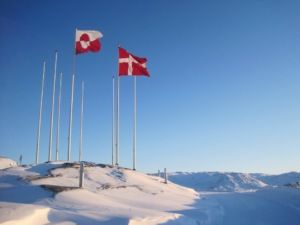 With a population of 56,000, Greenland isn't known to be a particularly dangerous place.
But this hasn't been the case over the past week, where there have been a number of shocking stories grabbing the world's attention.
Nevertheless, the week began with news of a more sober nature.
Greenlandic diplomat assigned to NATO
The Greenlandic government, Naalakkersuisut, and the Danish Foreign Ministry have agreed to send a Greenlandic diplomat to NATO. Accordingly, Lida Skifte Lennert will, become part of the Kingdom of Denmark's permanent representation in Brussels.
"It is important that Greenland increases its insight into security policy developments," explained Vivian Motzfeldt, the Greenlandic foreign minister, to DR. "We also hope that NATO increases its understanding of the specificities of our region and our society, and is aware of our interests, values and priorities."
Young boy killed by dogs
A six-year-old boy has been tragically bitten to death by sledge dogs in the Greenlandic town of Aasiaat.
The boy's friend witnessed the incident and told the police that he walked too close to the chained dogs, of which four have been euthanised.
Gunfire incident
And finally, two people were hit by gunfire in the Greenlandic town of Narsaq on Wednesday afternoon, while another three were injured by exploding debris.
Neither were badly hurt, according to the police, and the suspected perpetrator was arrested.