News
Dubai court approves Shah's extradition, but is it absolutely final?
---
Justice minister jubilant, but concedes that arrival of accused fraudster on Danish soil will need the approval of his counterpart in the UAE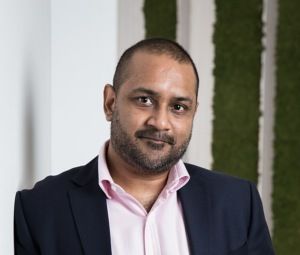 A court in Dubai has ruled that Sanjay Shah can be extradited from Dubai to Denmark to stand trial for allegedly overseeing a share dividend scam that stole 12.7 billion kroner from the Danish treasury.
However, while Peter Hummelgaard, the justice minister, yesterday said the decision was "final", there is some confusion over whether it needs a final approval from the UAE's minister of justice.
"I have also been informed that the decision must be submitted to the Minister of Justice in the United Arab Emirates with a view to a final decision on extradition," conceded Hummelgaard to TV2.
Speaking to the same broadcaster, Shah's personal advisor Jack Irvine said the accused Brit would not be "on the first flight out of Dubai". 
"Mr Shah continues to deny that the deal was illegal. I am convinced that the truth about SKAT's dysfunctionality will eventually emerge," he said.
Ministers hail decision
Nevertheless, Hummelgaard was pleased with yesterday's decision.
"Today's decision on extradition to Denmark is not only really good news, but also a decision that is of fundamental importance to Denmark," he said.
"It is deeply offensive to our sense of justice if you can commit a crime and avoid prosecution by hiding in another country. That is why I am also very satisfied that we as a society can now send a clear signal to this type of habitual criminal that no hiding place is safe, regardless of where in the world you are."
Lars Løkke Rasmussen, the foreign minister, wrote on Twitter that it was "one step closer to justice".
Could potentially arrive soon
According to Shah's lawyer, Kåre Pihlmann, his client might arrive in Denmark in the next week, after which he must be presented before a judge within 24 hours.
Pihlmann told TV2 his legal team are looking forward to the trial.
"If the decision turns out to be final and extradition is carried out, we look forward to defending Sanjay Shah. Our client pleads not guilty, and there is little doubt that it will be one of the most interesting cases in recent times," he said.
Many questioned whether the Brit, who has been in custody in Dubai since last May, would ever be extradited – particularly as Denmark's first request was turned down.
Shah could be sentenced to 12 years in prison if found guilty of the charges.