News
Eight arrests following discovery of energy company fraud amounting to billions of kroner
---
This is the worst known case of its kind in the country's history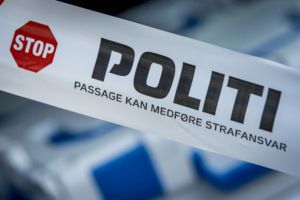 Eight employees of a Danish energy company will today face a constitutional hearing after yesterday being arrested and charged with price manipulation on a vast scale, DR reports.
An investigation by the police unit dedicated to special crime (NSK) concluded that the company obtained billions of kroner in illegal profits.
The energy company, which has not been named thus far, trades electricity in the Nordics. The NSK has requested that the trial be held behind closed doors.
Historical fraud
Brian Vad Mathiesen, a professor of energy and planning at Aalborg University, points out that this is the biggest known case of energy fraud in Danish history.
"It is very surprising that something like this can be done," commented Mathiesen. "We should be very grateful that the authorities were able to discover the alleged exchange rate manipulation."
How did they do it?
While theories abound, experts are still unsure as to how exactly the fraudsters could have pulled off such large-scale deception.
Ken Bechmann, a professor of finance at Copenhagen Business School, believes the accused might have done it through exchange rate manipulation.
"If you have inside information and can act on it before it is known, or control the information flow while you are a relatively large player in the market, that is information you can use when you act criminally," he observes.
"If it is actually price manipulation, it is typically something to do with placing some hidden orders, or making the demand or perhaps even the supply of energy look bigger than it is."
Easy pickings
While they may be unsure as to the details of this particular case, professors Mathiesen and Bechmann are certain about one thing: the War in Ukraine has made it easier for those looking to manipulate energy prices for personal gain.
With so much uncertainty, as well as a market growing accustomed to wild fluctuations in energy prices, a fair amount of money could be made through deception – even on relatively small deals.
"If you have 'impure flour in the sack' and wanted to manipulate the prices, 2022 was a very good year to do so," said Mathiesen.