News
Copenhagen calls upon its US 'sister' to show a more Danish level of tolerance to LGBTQ+ events
---
Mayor pens open letter to Solvang in California following its decision to turn down a request to fly Pride banners and paint rainbows on the pavements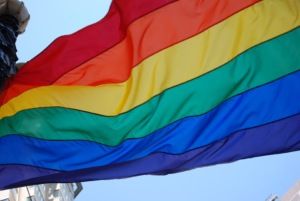 Following a decision by Solvang – the California city that takes pride in calling itself 'the Danish capital of America' – to reject several requests made by organisers of a Pride event in June, Sophie Hæstorp Andersen, the mayor of Copenhagen, has penned an open letter calling upon a rethink.
Mayor Andersen has called upon her counterpart Mark Infanti, and the rest of the Solvang City Council, to give their "full support to the LGBTQ+ community".
"The opposition to Pride does not reflect the sincere acceptance and love for Pride that exists in Denmark and especially Copenhagen," she wrote.
In the interest of friendship
Among the requests made by the organisers of the Pride event was permission to fly banners and paint rainbows on the pavements. But the Solvang city government cited "Danish tradition" as an argument for not allowing the requests.
"In the spirit of friendship between our two cities," Mayor Andersen wrote.
"I urge you to give your local LGBTI+ community the full support of your city council, in the same way the Municipality of Copenhagen wholeheartedly supports Copenhagen Pride for the benefit of all Copenhageners, and to show the world that respect and acceptance are vital elements in a modern, welcoming society."