News
The Copenhagen Post says: A new beginning
---
Newspaper looking to a brighter future, says new editor-in-chief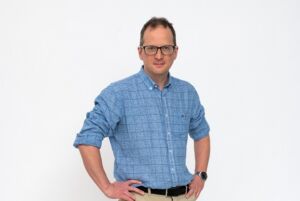 For 25 years The Copenhagen Post has been the leading media for internationals in the Greater Copenhagen area. The ambition when the paper was born was to serve foreign citizens a buffet of relevant Danish news in English.
The last couple of years have been tough; the corona pandemic and the challenges that media all over the world face in general have made things challenging for The Copenhagen Post.
A brighter future
But as of today we look to a brighter future. The Copenhagen Post is under new ownership. We strongly believe that The Copenhagen Post will play an important role in the years to come, during which thousands of new foreign citizens are expected to settle in Copenhagen and the rest of Denmark.
Danish companies and the welfare state are desperately looking for new talent who can develop and contribute to Danish companies and society.
On the other hand, we know from various studies that while expats in general find great satisfaction with their work in Denmark, they are missing a 'sense of home'. For example, the Danish language is challenging. The Danish way of running a business can be very different from other countries. It's hard to make new (Danish) friends. It's difficult to find out where to go and what to do when the office is closed. Being an international in Denmark is not as easy as it should be.
That's a shame. And that brings me to our purpose with The Copenhagen Post: we want to create a modern media that provides the news the Danes are talking about. We will look into how expats enrich Danish society and put a spotlight on role models who stand out in business and on the cultural scene. We want to address the challenges expats face in Denmark – and point out the solutions that will make both private and professional life easier.
Please reach out
We are proud and honoured to have this opportunity to develop The Copenhagen Post and make it – whether it's cphpost.dk, our digital newsletter or the newspaper – the leading independent media that expats and tourists turn to when they need guidance.
I strongly encourage you all to share your thoughts about what The Copenhagen Post can do for you. Please don't hesitate to reach out at uffe@cphpost.dk.
Best regards
Uffe Jørgensen Odde
Editor-in-Chief