News
Diabetes cases skyrocketing in Denmark
---
According to Diabetesforeningen advocacy group, the number of cases has increased by almost 100,000 since 2015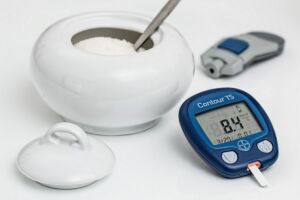 The chronic disease diabetes is on the march across the planet.
According to statistics, one in ten adults worldwide has diabetes and the illness caused 6.7 million deaths in 2021.
The disease is increasingly prevalent in Denmark too, according to new figures from Diabetestal.nu, the new data portal from the Diabetesforeningen advocacy group.
Diabetesforeningen's new dataportal, Diabetestal.nu, showed that at least 356,000 Danes have diabetes today, up from 265,000 in 2015 – and a quadrupling compared to 1996.
"These are some comprehensive figures: a significant development that underlines that diabetes is a quiet health disaster that impacts far too many people," said Claus Richter, the CEO of Diabetesforeningen.
"It's life-changing for those affected and puts immense pressure on the health sector at a time when health worker numbers are dwindling."
READ ALSO: Diabetes and lung disease afflicting more Danes by 2030
Over 400,000 cases by 2030
Of these 356,000 cases today, about 322,000 involve Type-2 diabetes, while about 34,000 concern Type-1 diabetes.
Experts suggest that the figure could be even higher given the high number of people estimated to unknowingly have diabetes.
And the future doesn't seems to look much brighter.
Predictions indicate that 420,000 people in Denmark are expected to have Type-2 diabetes by 2030 – over 7 percent of the population.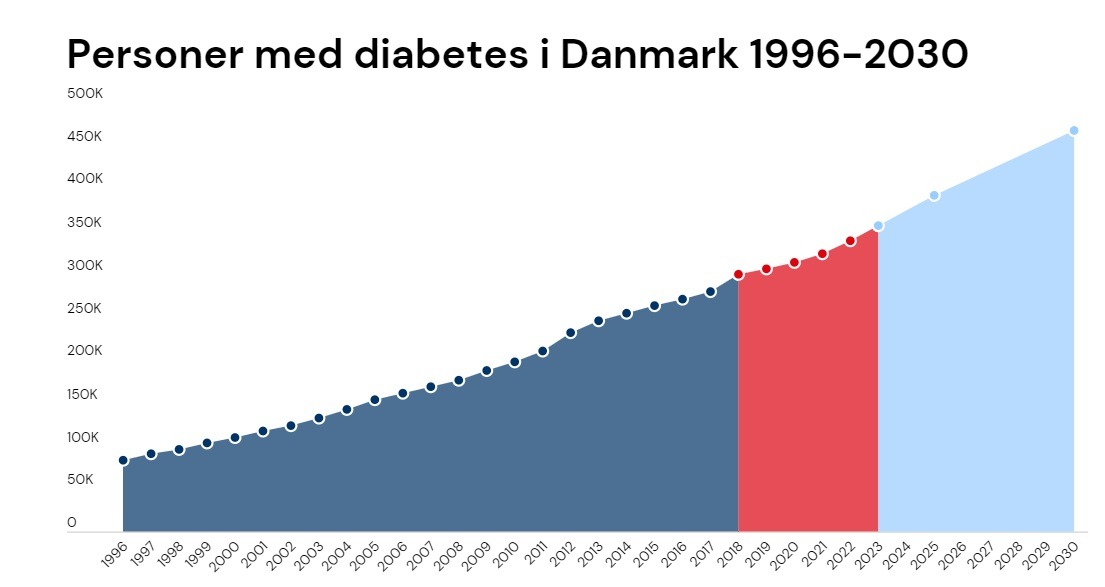 Diabetestal.nu collects data from several registers, including the CPR-Register, the Medicines Statistics Register, the Health Insurance Register and the National Patient Register.