News
Delays galore at Copenhagen Airport over lack of air traffic controllers 
---
Hundreds of flights and tens of thousands of passengers have already been affected since Friday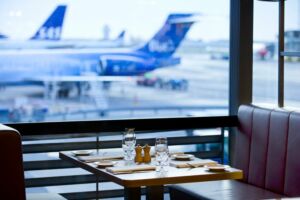 With the busy summer season rapidly approaching, there are ill tidings coming out of Copenhagen Airport.
Due to a labour dispute involving Naviair air traffic controllers, almost 600 flights encompassing about 75,000 passengers have experienced delays of at least 15 minutes since Friday.
Around 83 flights have been outright cancelled.
"At present, we are unable to predict the extent of delays and cancellations. We follow the situation and Naviair's announcements closely, and we update all flight information on our website and in our app as soon as it is available to us," wrote Copenhagen Airport.
READ ALSO: CPH Airport among top airports for curbing carbon emissions
Roots in the pandemic
The airport is unsure when the situation will be normalised and it expects the delays to continue throughout this week.
The problem has arisen because the air traffic controllers have refused to take extra shifts following months of overtime due to a shortage of staff.
That has plunged state-owned Naviair and air traffic controller union DATCA into a conflict, with the air traffic controllers demanding 40 percent more in pay to take additional extra shifts.
The air traffic controllers contend that Naviair is to blame for the current state of affairs because it cut costs during the COVID-19 pandemic by dismissing 50 air traffic controllers.
"We warned Naviair for over a year that this situation would arise," Esben Jean-Pierre Blum, the head of DATCA, told TV2 News.
For those impacted by the delays, read more information here.