Things to do
Concert Review: Post delivered with aplomb
---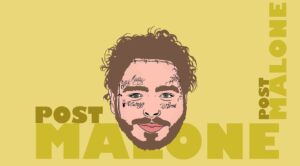 Congratulations are in order, Post Malone at Royal Arena.
Phones lit up the sky to mark his arrival. Fresh off a Roskilde Festival performance and the surprise release of 'Chemical', the anticipation was palpable. Save for one acoustic lull in the show, Post Malone literally brought the fireworks.
Rocking the mic
He showed up, beard scruffy, in an 'I ♥ Copenhagen' t-shirt and jeans.
The Dallas, Texas megastar had them 'Wowed' as soon as he started rapping and singing.
Gyrating in joy
It was fun from the outset with joyful dancing and a constant supply of beer for the artist.
He even brought a local guitarist on stage for a tune.
Loud screams like you do
One of the loudest moments of applause came three songs in when 'I Like You' entranced the audience.
The ultimate maestro Malone had them wrapped around his finger.
Honorary Copenhagener
It was the ultimate masterclass in imperfection with mental health talk at the forefront.
By the time the smashes 'Rockstar' and 'Congratulations' played, the crowd was ready to make Post an honorary Copenhagen citizen.
A few low energy moments
There was a low energy part of the show with guitar songs that kept it from being a perfect night.
To get things started, warm-up act Rae Sremmurd played a rousing medley of hits with 'Black Beatles' getting the kind of roars Post Malone enjoyed all night.