News
My ♥ CPH: He felt the electricity in his ♥
---
INTERVIEW: Ahead of his gig at RUST on June 6, CPH POST caught up with British-born electronic music artist & producer My Heart is Electric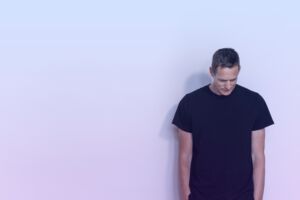 My Heart Is Electric (aka Adam Taylor) is a British-born electronic music artist and producer who for the last seven years has called Copenhagen home. His life in music started at the age of 14 when he bought his first guitar – since then the journey has led to the world's biggest festivals as frontman of the acclaimed breakbeat outfit Hybrid, and then a career in music at Apple in both Europe and Asia before starting his own record label.
I settled in Denmark because … I simply love Copenhagen. I have been lucky enough to live in three incredible and different cities: London, Hong Kong and Copenhagen. I started visiting this part of Scandinavia when I met my wife – it almost immediately felt like somewhere we could call home – I am thankful we have had that chance.
If I should recommend something to a visitor to Copenhagen … it would have to be COPENHELL, an annual rock festival held at Refshaleøen in June. I grew up listening to hard rock music so my ultimate suggestion would be: pick a sunny day, walk through the city in the morning, take the water taxi to Reffen for lunch and then head over to COPENHELL.
The best places to visit on a budget are … easy! Grab some wine/beer and head to the waterside.
If I could choose three food and drink venues, they would be … Høst, Hummer & sunny afternoons at Reffen.
I think the best way of making Danish friends is … to venture into one of Copenhagen's micro communities; from music and the arts, to sports and winter bathing, it's packed with them. So try something new and meet new people. As a rule you get out of life what you put in.
My Heart Is Electric will perform his debut show in Copenhagen at the iconic Nørrebro venue RUST on June 6. Tickets are available from myheartiselectric.com where you can also find information about the brand new single, 'Tiger Moth', which is out now. Listen on your favourite streaming service.