News
Calming Copenhagen: Capital ranked top city in Europe for boosting mental well-being
---
Vienna, Stockholm, Oslo and Amsterdam complete top five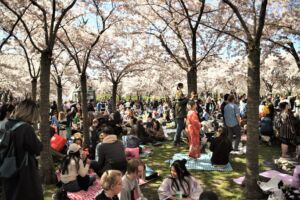 Copenhagen ranks highly for happiness, air quality and low pollution levels.
And now, according to a new report, it is also one of the world's best cities for boosting mental well-being.
Number one again
The Social Hub analysed Europe's 36 most popular cities and ranked the Danish capital number one.
Its report compared multiple factors that can positively influence an individual's mental well-being.
Strong Scandinavian performance
Copenhagen topped the list ahead of Vienna, Stockholm, Oslo and Amsterdam.
"The city offers fantastic air quality, scoring 81.9 out of 100, and low pollution levels (21.2). On average, residents can expect 1,912 hours of sunshine per year, and make use of 85 walking trails nearby," noted the report.
"Denmark, as a whole, scores better than any country for happiness with a score of 7.6 out of a possible ten. It is also one of the more LGBTQ+ friendly countries on our list, ranking second after Oslo for LGBTQ+ acceptance (90.5 out of 100)."