Review
Concert Review: Perfection within easy reach among his beaches and peaches
---
★★★★★☆ REVIEW: A masterclass in effortless delivery from the California crooner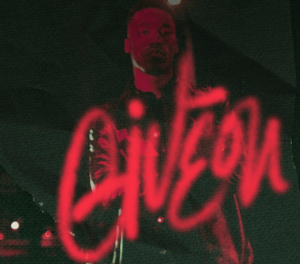 The warm weather has arrived in Copenhagen. In fact, Store Vega's musical performance on 15 May 2023 seemed to have transmitted it directly from Giveon's hometown of Long Beach, California.
When the outrageously gifted crooner hit Denmark, he took the opportunity to lighten the mood and throw a party on a Monday.
With his live band in tow and vocal talent he sang tremendously. And he also took a couple of moments to sip syrupy brown liquor and say "I love you" in Danish.
Time for honesty
For such a serious artist it was refreshing to see him poke fun at the misconception that he was always sad.
He told jokes about the Danes' biking habits and, for a first-timer in Copenhagen, he fit right in.
It was also an evening dedicated to imperfections as he openly referenced how many of his songs were about looking for women but not necessarily looking for love.
Just peachy
The fun ode to his birthplace 'Beach' was played right at the start and it showed the playful mood the artist was in on the evening.
By the time the Justin Bieber collaboration 'Peaches' went off, he declared "Let's party to this one."
Heartbreak at the end, but the good kind
Giveon fooled some into thinking the show was over before coming back with a three-song encore capped by the masterful 'Heartbreak Anniversary'.
A night you didn't want to miss.