News
Danish government ready to fight cancer with more money
---
The 'Big C' will take a sizeable portion from a new 5 billion kroner healthcare package announced today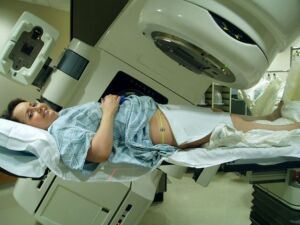 Following a slew of cases highlighting inadequate cancer treatment, the government on Tuesday presented a large bag of money. Some 5 billion kroner has been set aside by the majority government to strengthen the healthcare system, of which a large part has been designated to cancer treatment.
It has been a rough start for the government. Since last December, Danes have been told about "the crisis" that will determine unpopular priorities. But six months of austerity later, the sound Danish economy leaves room for a big injection into healthcare – a significant boost for the public.
"The reason why we can do this today, and deliver a big boost to our healthcare system, is because the Danish economy is doing better than we expected," said PM Mette Frederiksen.
Last year, more than one in four cancer patients did not receive treatment within the set time limit. It is a worrying development according to the interior and health minister, Sophie Løhde. She states that far more patients today survive cancer, but that in the future it will be a priority to send cancer patients for treatment abroad.
New special unit
Løhde calls it "unfortunate and heartbreaking" that several hundred patients at Aarhus University Hospital have not received treatment within the timeframe they are entitled to.
"That is why we are also establishing a new special unit that can monitor the capacity of the country's cancer departments," she added.
Both this year and in 2024 the government is investing an additional 400 million kroner in fighting cancer.
Starting in 2025, 600 million kroner will be set aside annually for the new cancer plan.
Cancer plan number five
It will be the fifth cancer plan in Denmark. According to Frederiksen it will be the "biggest cancer plan we have made in Denmark so far".
"With a cancer plan V, we would like to allocate resources to detect cancer earlier," said the PM.
Frederiksen welcomes "a showdown" to discuss inequality in cancer treatment, professional boundaries and how professionals within the healthcare system can work better together.