News
Astrid Lindgren sees off HC Andersen in battle of the children's literature giants
---
Nordic authors take ten places in top 100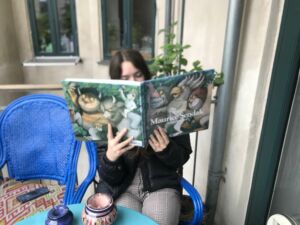 Hans Christian Andersen has lost out to Astrid Lindgren in a BBC poll to establish the world's most beloved children's book.
The British broadcaster tends to be fairly Anglophilic in its approach to such polls – its top 100 TV shows of the 21st century barely had more than 10 foreign language entries, even though Denmark managed three – but for this poll it asked 177 experts from 56 countries to choose their top 10s.
In total, 1,050 different books were named, and it is clear from a glance at the 177 top tens that many individual HC Andersen tales were selected.
But in the end, his only entry in the top 100, 'Fairy Tales' (1827), ranked at number 12, nine places behind 'Pippi Longstocking' (1945) by Astrid Lindgren.
Nordics take ten places in top 100
So not only did HC Andersen finish behind Lindgren, he also only managed to get one entry in the top 100.
Lindgren managed four – the other three being 'The Brothers Lionheart' (1973) in 27th, 'Ronia, the Robber's Daughter' (1955) in 47th and 'Karlsson-on-the-Roof' in 65th.
And fellow Nordic author Tove Jansson, the Finnish creator of the Moomins, went one better with five: 'Moominland Midwinter' (1957) in 23rd, 'Comet in Moominland' (1946) in 59th, 'Finn Family Moomintroll' (1948) in 60th, 'The Moomins and the Great Flood' (1945) in 84th and 'Moominvalley in November' (1970) in 87th.
Andersen's perfect mix of light and shade
Each of the top 20 got its own, rather lengthy bio – so at least HC Andersen (not saying he was a vain man …) got plenty of accolades for "his imaginatively inspiring tales, perfect in their mix of light and shade".
"Are there any stories as seminal within children's literature as those of the 19th century Danish author?" asked the Beeb, commending the way they have "transported children to fantastical worlds while teaching them about ordinary human values like love, kindness and honesty".
One of the experts, Mexican writer and activist Sandra Cisneros, made a point of commending the translations carried out by Tiina Nunnally – particularly as "many versions are translations of translations".
"Andersen's tales make me understand why he was so revolutionary in his day. I adore this book. I read it all the time as an adult, especially the marvellous 'The Snow Queen'," he added.
List topped by 'Where the Wild Things Are'
Denmark's expert was Tine Nielsen from the Babel-Bridge Literary Agency, and no, this wasn't Eurovision, so she didn't vote for Andersen's 'Fairy Tales'.
But hang on, as she did find room for Lindgren's 'The Brothers Lionheart' and Jansson's 'Moominland Midwinter'.
Overall, 'Where the Wild Things Are' (1963) by US author Maurice Sendak ended up being named the greatest children's book ever.
The top ten was completed by 'Alice's Adventures in Wonderland', (1865), 'Pippi Longstocking', 'The Little Prince' (1943), 'The Hobbit' (1937), 'Northern Lights' (1995), 'The Lion, the Witch and the Wardrobe' (1950) 'Winnie-the-Pooh' (1926), 'Charlotte's Web' (1952) and 'Matilda' (1988).