News
Website condemned for ranking girls according to their attractiveness
---
A good handful of schools have been targeted, including establishments in Zealand and Jutland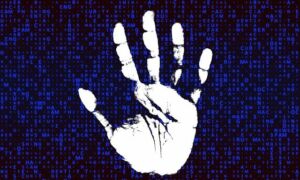 Many students from schools across the country have, without their consent, ended up on a website where users can categorise the young people according to their appearance, writes DR.
For example, it happened to a group of girls mostly aged 16 and 17 at Odsherred Efterskole in northeastern Zealand – one of the country's boarding schools where students spend a year in between regular school and gymnasium, often specialising in a particular interest.
Without their consent, pictures were posted on a website, where they were ranked according to their appearance – mirroring opening scenes from the film 'The Social Network', the story behind the creation of Facebook.
"Need to be drunk", "Smash" or "Thanks, but no thanks" are just some of the examples of categories that the students have been divided into, depending on how the users of the site rate the girls' appearance.
One of the choices, Pænt nej tak (thanks but no thanks), is a Nik & Jay song.
An angry father
Jesper Graft, the father of a daughter at Odsherred Efterskole, is angry that the daughter appeared on the ranking list.
"She didn't know. She didn't take it seriously, but this is also a generation that is used to having their pictures lying around in all sorts of places," he said.
"If your daughter must be involved in something like this, it must be because she has chosen it herself. It's not something other people have to do for her, and besides, it's a superficial approach to life."
Many other schools
Odsherred Efterskole has informed DR that the list of girls has now been removed from the web, but apparently many other schools have been targeted across Denmark.
Pictures of youngsters from both Skive Gymnasium and Munkensdam Gymnasium in Kolding, Midtsjællands Gymnasium and Djursland Efterskole have also appeared on the website.
Lists on the internet have become a problem that we must be aware of, contends Sanne Lind from the organisation Børns Vilkår.
"Apparently it is more widespread than we previously thought. It is often something that happens without the adults being aware of it." Lind said.