News
The growing problem of date-rape drugs at Denmark's nightclubs
---
Recent survey suggests that up to one in five young people have been targeted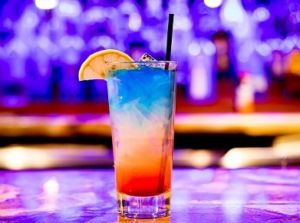 A new TV2 documentary making its premiere tonight, 'Drugged i nattelivet' (drugged in the nightlife), lifts the lid on how common it is for drinks to be spiked with date-rape drugs at the nation's nightclubs.
A Megafon survey for TV2 and Politiken reveals that almost one in five young people have either had their drink spiked (6 percent), or believe that they survived an attempt (12 percent).
The March 2023 survey of 560 respondents aged 18-35, both men and women, finds that 28 percent are worried about the risk of being drugged.
However, only one in 33 of the 6 percent who have been drugged reported the incident to the police.
Calls to Giftlinjen helpline increasing
The TV2 documentary presents a series of case studies, and there are certainly warning signs for women to look out for whilst sipping their drinks. Sometimes they taste bitter, on other occasions medicinal. A feeling of illness is likely to follow swiftly, followed by vomiting and a loss of control of their body.
Anyone who suspects they have been drugged should call Giftlinjen (the poison line) where they can speak to specialist nurses or a doctor. Established in 2015, the number of inquiries has increased from 95 in 2015 to 314 in 2021 to 535 in 2022.
"People call in when they suspect that they have been drugged, and then we give advice in relation to whether they are still affected and need to be hospitalised," the Giftlinjen senior doctor, Dorte Fris Palmqvist, who is based at Bispebjerg Hospital, told TV2.
From 21:30 today, the documentary will be available on TV2 Play.