Things to do
Here is your new calendar
---
Don't know what to do? The Copenhagen Post has launched a new calendar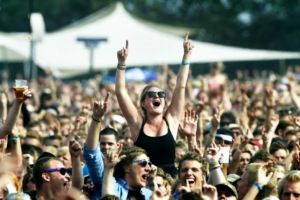 Having a hard time finding out where to go and what to do? 
Well, you're not alone. Expats and foreign residents, according to reports and surveys, often encounter difficulties finding out what to do when the offices are closed. 
But the good news is that The Copenhagen Post has now integrated a calendar at cphpost.dk. 
Here users can search for things to do, whether they are looking for museums, concerts, theatres, sports events or other kinds of activities. 
This means The Copenhagen Post now offers its users an easy way to find inspiration to explore the city or find activities. The calendar is also full of activities for children.   
Find inspiration
This is just one of the changes that has been made since The Copenhagen Post recently came under new ownership. 
Regular users may also have already noticed that several times a week the daily newsletter contains interviews with expats about their favourite places, how they managed to settle, and inspiration regarding where to go out, what to do etc. 
"This is all part of the strategy to help expats and internationals enjoy a better standard of living in Denmark," explains Jesper Skeel, the CEO of The Post ApS, the publishing company behind The Copenhagen Post.
"Being able to quickly and easily find out what to do and where to go is an essential part of having a meaningful life in Denmark. We hope the new calendar and our other new and future editorial products will be of help to our users." 
Explore the calendar at cphpost.dk/calendar.