Review
Concert Review: Big Apple's finest let down by some clanging instrumentals
---
★★★★☆☆ REVIEW: Nas had the edge last night over Wu Tang Clan at Royal Arena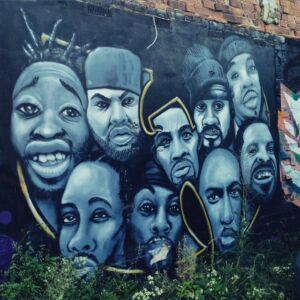 This double concert pitted Nas at his coolest against the combustible energy of Wu Tang Clan at Royal Arena.
From the very start of this celebration of hip-hop, matters were put in a historical context.
Videos showcased New York as the birthplace of the genre and many pioneers were rightfully credited with getting things started in the 1970s.
On this night, two New York giants came together on the second stop of their 'NY State of Mind' tour at Royal Arena. 
The two acts took turns performing for a good two and a half hours total, managing not to dip in energy throughout the show.
A few vocals short of 'Triumph'
The theme of the shows was inspired by martial arts and gangster films: scenes from kung fu flicks and 'Scarface' played as the artists performed.
But the villain wasn't Cuban when Wu Tang performed, rather the instrumentals that drowned out the vocals. It was also criminal that the legendary 'Method Man' wasn't part of the performance.
The loudest cheers of the night came for 'Wu Tang Clan Ain't Nothin' To F*** With' and 'C.R.E.A.M'.
RZA was a very capable host for the night, and Raekwon stood out by a country mile as the most impressive member.
Coolest in Copenhagen 
By the time Nas left the stage he might just have cemented his position as the coolest lyricist in hip-hop.
The mild-mannered superstar commanded the crowd to perfection, giving the people what they wanted to see with 'Hate Me Now' right from the start.
He dug deep into his debut album 'Illmatic', which is acknowledged as a musical masterpiece, with both the most moving performance, 'One Love', and the most raucous reception, 'Ny State of Mind'. The latter had the audience light up the arena with their phones filming Nas on stage.
Other highlights included 'Get Down' complete with '80s soul dancing visuals. Then 'If I Ruled The World' had Copenhagen singing in unison.
The closing had the iconic artists joining forces on stage before Nas impressively rapped his standout track 'One Mic'.