News
Mayor back in charge of Copenhagen
---
An unusual agreement has been backed by seven parties at City Hall. The deal sees Sophie Hæstorp Andersen resume her place at the head of the table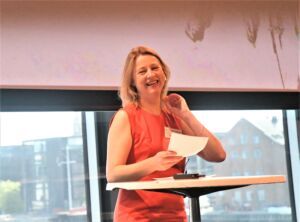 Sophie Hæstorp Andersen, the Socialdemokratiet lord mayor of Copenhagen, has been in the spotlight in recent months.
Many have been asking whether she is powerless without a majority in her corner, or still sitting at the head of the table despite recent developments?
Now we have an answer after a new budget agreement for 2024 and 2025 was presented on Tuesday.
Back from the cold
It sees Socialdemokratiet back at the helm after reaching an agreement with Konservative, SF, Radikale, Venstre, Liberal Alliance and Dansk Folkeparti.
This left Enhedslisten, Alternativet and Nye Borgerlige out in the cold. Last year Socialdemokratiet was kept out of the budget agreement at Copenhagen City Hall, after Enhedslisten struck a deal with the right-wing parties.
It is the same coalition backing the man-made island of Lynetteholm who have struck the new deal. Included, among other things, are investments in more Metro facilities and infrastructure.
Historic for several reasons
"The agreement guarantees stability, and it also ensures finances and the right framework for Copenhagen's continued development and change. More Metro, better welfare and big climate ambitions," said a triumphant Andersen.
The budget for 2024 will be finalised in three months. Thus, the agreement is a handshake between the parties, but they must agree on the small-print nearer that time.
The agreement is historic in several ways. On the one hand, it is the first time that an agreement has been made for two years not one. Secondly, the agreement has been made long ahead of schedule, as budget negotiations tend to officially start after the summer holidays.
A few final touches to add
Still, many details need a final touch by the parties. But the general lines are fixed.
"More Metro and more parking spaces will make Copenhagen function even better in everyday life," said the children and youth mayor Jakob Næsager, a Konservative councillor.
"More money for the city's kids emphasises the ambition we have in Copenhagen to be Denmark's champions when it comes to the lives of our children. We will set aside money for more school sports halls and school toilets. It must help provide a better well-being for Copenhagen's children in everyday life."
Read more about the agreement here.