News
Drought, wildfire and depleted harvest concerns grow as dry sunny spell continues
---
With no rain forecast over the next ten days and temperatures expected to reach and remain at 27 degrees, farmers urgently need help, contends their interest group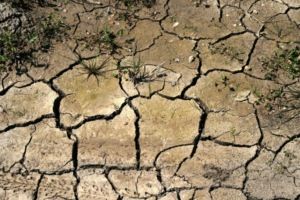 Last month was the driest May in 15 years. The last time any rain fell anywhere in Denmark was May 23 – over two weeks ago. The grass is beginning to turn yellow.
But while this is brilliant news for sun-worshippers, it looks bleak for the nation's farmers, who are already forecasting depleted harvests.
And the good/bad news looks set to continue, as more sun and no rain is expected. From Wednesday June 14, the capital can expect three days of 27 degrees in a row, according to yr.no.
So far, there have only been two official summer days (when temperatures exceed 25): May 22 and yesterday when 25.6 degrees was recorded in Sjælsmark in north Zealand.
Drought Index closing in on a maximum
The National Drought Index has risen to 9.7 – just short of the maximum, which has only been reached in two years this century. This means the country would need 97 mm of rain to restore the nation's reservoirs and, right now, it's difficult to see where that might come from.
With no rain forecast for the next ten days, it will probably hit 10.0 next week – the same level reached for three days during 2008 and over long periods in the particularly dry, warm summer of 2018.
On Tuesday, both the police and the National Emergency Management Agency issued a warning about making open forest in nature. The risk of wildfires is high in the east of the country, reports EFFIS, but still moderate elsewhere. By next week, the risk will be very high in the east.
Ministry preparing drought package
Farmer interest group Landbrug & Fødeverer already warned of reduced harvests earlier this week, and the Food Ministry is accordingly preparing a drought package to help the industry.
Organic dairy producers are particularly struggling, explained Peter Nissen from Landbrug & Fødeverer, due to a lack of suitable grazing areas for their cattle.
"I hear from the industry that you can already see signs the plants out in the fields are suffering," concurred the food minister, Jacob Jensen.
"That is why I have asked the ministry to look at preparing a package, taking into account the experience we have from the drought in 2018. So we can be one step ahead if this drought continues much longer."