News
Train staff on strike – expect delays
---
Wage negotiations between DSB and the worker representatives have broken down. Thus, the staff chose to strike on Monday. This means delays on S-trains and regional trains. It is unclear how long the conflict will last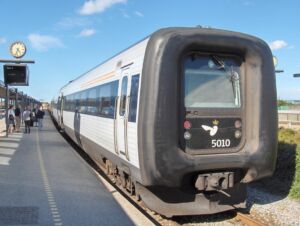 Monday may not have been the best of days if you are a train commuter.
Several train departures in Zealand and on S-trains in Copenhagen have been cancelled due to work stoppages among DSB's maintenance staff.
According to Dan Kirchhoff, a joint shop steward at DSB, the work stoppage is due to wage negotiations that have broken down.
Statement explaining strike
The Railway Workers' National Club has written on Facebook about the reason for the strike.
"Dear passengers, we apologise for the inconvenience you are experiencing because DSB has put us employees in a situation where we have had to take this action," said the statement.
"DSB has chosen to dictate the upcoming Wage Regulation despite the fact that in all other workplaces it is something that is normally negotiated and agreed upon. We have appealed several times to DSB to come to their senses and show timely care, DSB has refused this and thereby forced this situation."
The statement has been signed by all locomotive drivers in material supply and station staff at DSB.
DSB won't comment
DR has been in contact with DSB, which does not wish to comment at present time.
DSB recommends that you check Dinstation.dk, where you can see the departures at the station you want to travel from, or Rejseplanen.dk.