News
Public hugely concerned about future of elderly care
---
Some 88 percent are worried, according to a new survey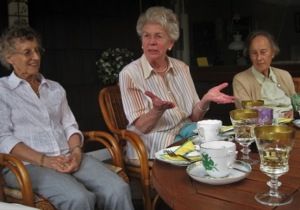 Some 88 percent of Danes are worried about whether there will be enough resources to ensure reasonable elderly care in the future, according to an Epinion poll carried out on behalf of FOA, a trade union for public sector workers.
Broken down, 26 percent are extremely concerned, 31 percent very concerned and 31 percent somewhat concerned.
The result of the poll was reported today by Avisen Danmark – a media outlet that monitors the situation, drawing politicians such as the foreign minister, Lars Løkke Rasmussen, into the debate. 
Making changes to the elderly arena is a long-held priority of the Moderaterne leader.
Mr Jensen can't pee faster
However, the angle of the story is not quite what some might assume: that the number of elderly people is mushrooming to the extent Denmark in the future will have a top-heavy population similar to Japan, and that this will be detrimental to services.
Instead, the results are being interpreted as a reflection of what the population feels about the level of service provided to the elderly today. And the verdict is that it is not good enough.
"This survey is not actually about the future, because the development is already happening today. Demographic development is in full swing, and more of us are getting older. Now the population is feeling the fewer resources and how benefits for the elderly are being cut. It creates uncertainty," FOA chair Mona Striib told Avisen Danmark.
"The employees cannot run faster, so the talk that more private players will increase productivity is simply nonsense. Mr Jensen can't pee faster, and you can't superwash 20 elderly people at once. It requires time and resources, and you have to accept that."
Population doesn't expect vintage wine
Many politicians have blamed increased prosperity for the higher demands expected of the public sector.
Michael Teit Nielsen from the elderly concern organisation Ældre Sagen rejects this assumption.
"The problem is not that the population expects vintage wines to be served in nursing homes in the future," he told Avisen Danmark.
"The population does not have wildly high expectations of care for the elderly, but it must be reasonable to demand basic dignity, hygiene and patient safety from people who have contributed to society over a long life."