News
DSB confirms another day of train delays, cancellations and reduced services
---
Rail operator does not have enough rail-ready trains – and strike action by maintenance staff could continue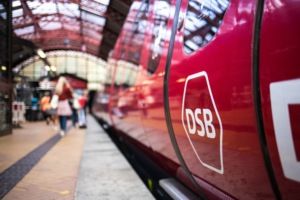 More train cancellations, delays and reduced services are expected across the country on Wednesday, DSB has confirmed.
Capital-bound services from the northwest, west, north and south – so Aarhus, Odense, Helsingør and Nykøbing Falster to name just a few – will all be affected.
"We expect cancellations and shorter trains on a number of sections in several places in the country today," read a statement on DSB's website.
Not enough rail-ready trains
Quite simply, following strike action by maintenance staff on Monday and Tuesday, there are not enough rail-ready trains.
And it has still not been confirmed whether the strike action will continue. According to DR's latest report, at 08:00 this morning, it is undecided.
"Right now, several workshop employees are holding a professional meeting, where it is expected that they will decide whether they want to continue the work stoppage," reported DR.
A large backlog
Nevertheless, the damage has already been done by two days of strike action, explained DSB's head of information, Tony Bispeskov, as reported by TV2.
"The situation is getting worse and worse as time goes on. We have fewer and fewer train sets available," he said on Tuesday.
"We don't know if the craftsmen will show up for work either later today or tomorrow morning. But even if they did, there would be a large backlog."
Traffic jams likely during rush hour
Meanwhile, commuters opting to come into Copenhagen via car are advised to avoid travelling through rush hour unless they want to get stuck in traffic jams. DR advises commuter motorists to check Rejseplanen.dk (in English).
DSB, meanwhile, has no plans to run bus replacement services to address the shortfall.
Should you be brave enough to travel by train, check Dinstation.dk (in English).