News
Denmark's 12th summer's day in a row – a run unmatched for 106 years
---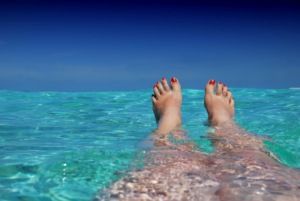 The warm weather's been something of a talking point in Denmark in June – it isn't normally this sunny for so long.
History today
And today the history books concur, as this will be the country's 12th 'summer's day' in a row – a day when temperatures reach at least 25 degrees.
The last time Denmark had 12 summer days in a row was June 1917.
Could the streak continue?
Looking ahead, Friday might end the streak, as temperatures are expected to only reach 23 degrees. 
But over the weekend, and heading into next week, the summer days will return again – there's no end in sight to the warm, sunny weather.
Drought Index still high
Beyond the odd shower here and there, no significant rain is forecast, which is bad news for farmers. 
With the Drought Index hovering on 9.3, they badly need rain to ensure this year's harvest won't be severely depleted.