News
Copenhagen second behind Vienna in the global liveable cities ranking – again
---
Once again, Copenhagen has achieved an impressive feat by securing the second position in the world's most liveable cities for 2023.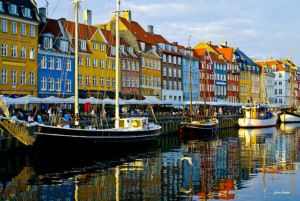 Copenhagen has for the second year running been pipped at the post by Austrian capital Vienna in the global most liveable city rankings compiled annually by Economist Intelligence Unit.
The rankings assess 173 cities based on a comprehensive set of indicators that determine living conditions.
These include more than 30 qualitative and quantitative factors, categorised across five broad areas: stability, healthcare, culture and the environment, education, and infrastructure.
How does it work? 
The concept of liveability is rather straightforward – it aims to determine which locations worldwide offer the best or worst living conditions. 
Evaluating liveability serves a range of purposes, from establishing conventional notions of development levels to determining hardship allowances for expatriate relocation packages.
The liveability rating system precisely measures the challenges that individuals may encounter in various locations, enabling direct comparisons between them.
In terms of specific criteria, the Danish capital excels with a perfect score of 100 for stability, 95.8 for healthcare, 95.4 for culture and the environment, and 100 for both education and infrastructure.
2023's Global Liveability Index: The Top 10
1. Vienna, Austria
2. Copenhagen, Denmark
3. Melbourne, Australia
4. Sydney, Australia
5. Vancouver, Canada
6. Zurich, Switzerland
7. Calgary, Canada
8. Geneva, Switzerland
9. Toronto, Canada
10. Osaka, Japan