Sponsored content
Navigering på det københavnske ejendomsmarked: Sælg din bolig
---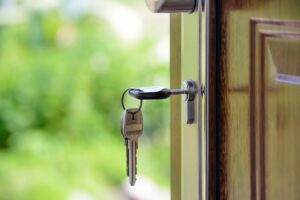 At navigere på det københavnske ejendomsmarked kan være en udfordrende opgave, især når det kommer til at sælge din bolig. Med så mange faktorer at tage hensyn til, er det vigtigt at have en solid forståelse for markedet og processen ved at sælge en ejendom.
Du bør også undersøge ejendomsavancebeskatning og alt, hvad det indebærer, for at undgå uventede skatter efter salget af din ejendom. Fra at fastsætte den rette pris til at finde den rette ejendomsmægler, er der mange trin for at sikre et succesfuld salg.
Uanset om du er førstegangssælger eller en erfaren professionel, er det vigtigt at få indsigt i en række faktorer for at kunne navigere på det københavnske ejendomsmarked med selvtillid.
Forberedelse af din bolig til salg
Når du forbereder din bolig til salg i København, er det vigtigt at få din bolig til at skille dig ud på et konkurrencepræget marked. Fjern personlige genstande og rod fra dit hjem for at få det til at virke mere rummeligt og indbydende, og sørg for, at dit hjem er rent og i god stand. Dette inkluderer at reparere eventuelle lækager, erstatte ødelagte fliser og male eventuelle skrammede eller afskallede vægge.
Et godt førstehåndsindtryk er vigtigt, så sørg for, at din bolig er velholdt og attraktivt. Hvis der er tale om et hus inkluderer dette at slå græsplænen, beskære hække og tilføje nogle krukker med planter eller blomster.
Forstå det lokale ejendomsmarked
En af de første ting at overveje, når du sælger en bolig, er den aktuelle efterspørgsel efter boliger i området. København er en populær by med stor efterspørgsel efter boliger, så det er sandsynligt, at der vil være interesse for din ejendom. Du kan med fordel følge med i nyheder om boligmarkedet for at forstå hvad der rører sig. 
En anden vigtig faktor at overveje er placeringen af din ejendom. Det er vigtigt at fremhæve de positive aspekter ved din ejendoms placering, når du markedsfører den til potentielle købere. Prisfastsættelse er også afgørende, så det er vigtigt at sætte en realistisk pris, der afspejler de aktuelle markedsvilkår og værdien af din ejendom.
Juridiske overvejelser
Hvis du planlægger at sælge din bolig i København, bør du sørge for at have alle de nødvendige dokumenter, som omfatter skødet på ejendommen, eventuelle pantebreve og eventuelle andre juridiske aftaler relateret til ejendommen.

Du skal også betale forskellige gebyrer og skatter – disse kan omfatte mæglergebyrer, overførsels- og kapitalgevinstskatter. Vær opmærksom på dine rettigheder og forpligtelser som sælger såsom at oplyse om kendte mangler eller problemer ved ejendommen, give potentielle købere præcise oplysninger om ejendommen samt sikre, at den er i god stand.
---
The sponsor of this piece is legalhero.dk.