Things to do
This Week in Copenhagen: Proof some still like it hot, even if it's boiling in the capital
---
This is The Copenhagen Post's event selection for the week ahead in the capital. Get more inspiration from our new calendar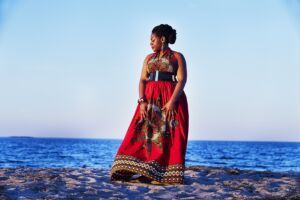 Copenhagen Jazz Festival
June 30-July 9; various locations and prices (including free concerts); jazz.dk
At this year's Copenhagen Jazz Festival both Danish and international top artists will perform at more than 100 venues throughout the city. For those who want to enjoy the music under the open sky, there will also be outdoor concerts. Look out for our interview with headliner Miriam Mandipira in our next printed edition, which hits the streets on Thursday.
Roskilde Festival
June 24-July 1; Festivalpladsen Darupvej 19, Roskilde; 1200kr; www.roskilde-festival.dk
The largest music and arts festival of Northern Europe is back, bringing some of the world's best artists to Denmark. However, great music is not all that visitors will get to enjoy, as there will be various activities including different sports and debates. All tickets have sold out, but check internet forums: there are always a few who have to sell their tickets due to unforeseen circumstances.
For news of other events coming up in the Copenhagen area, check out the new Copenhagen Post calendar here.
Rooftop Party Series: La Dolce Vita at Zoku Copenhagen
June 30, 16:00-00:00; Zoku Copenhagen, Amagerfælledvej 108, Cph S; free adm; livezoku.com
During this Italian-inspired evening guests will get to enjoy a refreshing Aperol Spritz, rooftop views and beats provided by a live DJ.
Beer Yoga
June 28, 18:00-19:00; Broens Gadekøkken, Strandgade 95, Cph K; free adm; broensgadekoekken.dk
This event combines yoga and something most Danes are very familiar with: the art of drinking beer. Nørrebro Bryghus is partnering up with BRAW and Anne Lund, a yoga instructor who is going to provide participants with an experience out of the ordinary.
Summer Salsa at Ofelia Beach
Every Wednesday, 18:00-21:00; Sankt Annæ Plads, Cph K; free adm; oplevelser-i-koebenhavn.dk
At this open-air salsa event DJ Fernando Hernandez and Team Brava will get everyone ready to show off their best dance moves. After an intro salsa class, visitors will have the opportunity to practise their moves on the dancefloor.
Copenhagen Craft Beer Walk: Vesterbro 
June 30, 16:00-18:30; Viktoriagade 8B-C Copenhagen; 300kr; beerwalks.dk
During this 2.5 hour walk in Copenahgen a total of six beers can be tasted. A local beer guide will talk about all there is to know about beer.
Treasure Hunt for Families | City Tour in Copenhagen
Mo-Fri; start at Højbro Plads, Cph K; 149kr; seeknsee.com
This self-guided tour makes it possible to spend quality time with your family while learning about Denmark's capital. The clues for the treasure hunt will be provided via an app, and then it is time to look for answers all over the city.
For news of other events coming up in the Copenhagen area, check out the new Copenhagen Post calendar here.
Sketchy Monday
Every Monday, 18:00-22:00; Valgårdsvej 2, Valby; free adm; kraftwerket.kk.dk
Sketchy Monday is a weekly get-together of people who love to draw and paint – both beginners and pros are welcome.
Farmer's Market
June 30, 16:00-19:00; Rentemestervej 57, Cph NV; free adm; facebook.com
At this farmer's market visitors get to enjoy fresh, sun-ripened vegetables, home-brewed beer and homemade pizzas.
Jazz at CopenHill Rooftop Bar
July 2, 13:00-22:00; Vindmøllevej 6, Cph S; 130kr; billetto.dk
At CopenHill Rooftop Bar visitors get to enjoy a wonderful view over the city while listening to jazz tunes by the Nina Stark Quartet.
Summer Hangouts
Every Thursday, 16:00-19:00; Kronprinsensgade 9, Cph K; free adm; www.facebook.com
Summer Hangouts invites people to enjoy a relaxing evening offering free drinks, music and many surprises.
Culture Clash x Roskilde Festival 2023
June 26, 15:00-18:00; Darupvej 19, Roskilde; included in Roskilde Festival tickets; worlddance.academy
The program features an intense and narrative dance performance by Global Legacy and selected invited young dancers. Afterwards, an open All Styles Dance Battle takes place, where everyone is welcome to participate and enjoy the sound of addictive Afrobeats as well as upbeat Dancehall riddims. The event ends with a big party, where everyone is invited onto the scorching dancefloor.
For news of other events coming up in the Copenhagen area, check out the new Copenhagen Post calendar here.
Testing Tuesday
June 27, 19:00-10:00; Bastard Café, Rådhusstræde 13; Cph K; free adm; www.facebook.com
On Testing Tuesday game lovers can play prototypes at Bastard Café. Game designers are also invited to present their own ideas.
Friday Night Skate
June 30, 19:30-21:30; Bernstorffsgade 27, Cph K; www.facebook.com
At this rollerblading tour through Copenhagen – already the fourth of the year – participants will get to enjoy the beautiful sunset while skating around the city.
Iron Man's creator in Copenhagen
July 1, 12:00-14:00; Fantask, Sankt Peders Stræde 18, Cph K; free adm; fantask.dk
Bob Layton, one of Iron Man's best cartoonists, will meet his fans in Copenhagen at a signing event at the world's oldest comic bookstore, Fantask.
Up Session – Rooftop Party & DJ Tunes
Every Friday during the summer, 16:30-19:30; Vester Voldgade 89, Cph V; free adm; www.facebook.com
Hotel Danmark is hosting DJ parties on its rooftop terrace over the whole summer. Nothing less than an exceptional view, mouth-watering cocktails and chill music can be expected.
Photography for Beginners | Group Workshop
July 1, 10:00-13:00; Generator Hostel, Adelgade 5-7, Cph K; facebook.com
At this group workshop photography newcomers will learn basic photographic knowledge and practise their freshly-acquired skills in the streets of Copenhagen.
Latin American Film Festival
Until June 30; Cinemateket, Gothersgade 55, Cph K; free adm; dfi.dk/cinemateket
A total of 22 films and almost as many events were scheduled for the largest Latin American Film Festival in Denmark, which concludes at the end of this month.
For news of other events coming up in the Copenhagen area, check out the new Copenhagen Post calendar here.