News
Record high number trust the police
---
Justice Ministry confirms that most people feel safe where they live, but it's a different story in the vulnerable neighbourhoods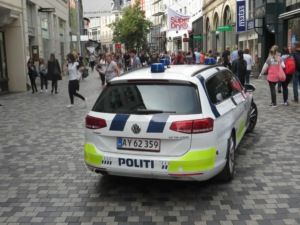 A record high proportion of people in Denmark trust the police, according to the Justice Ministry.
Some 87 percent said they were confident the police would help them if they needed it, according to a 2022 Justice Ministry survey monitoring how safe people feel, which questioned 25,796 individuals.
In previous Justice Ministry surveys dating back to 2013, the proportion who trusted the police varied between 79 and 85 percent.
Different story in vulnerable neighbourhoods
Nevertheless, fewer citizens in vulnerable neighbourhoods say they feel safe – with most citing gang activity for their unease.
Just 72 percent of the residents feel safe. Some 31 percent have witnessed gang activity, compared to 10 percent nationwide.
Overall, 89 percent feel safe in their neighbourhood, 7 percent feel unsafe and 4 percent could not say.
Justice minister pleased
Peter Hummelgaard, the justice minister, said the results were encouraging.
"In recent years, we have massively strengthened the Danish police, both in relation to organised crime across the country and by bringing the police closer to the people. I believe all these measures have also helped to strengthen the public's trust in the police," he said.
However, Hummelgaard cautioned that more could be done to address gang activity in the vulnerable neighbourhoods. 
"It is completely unacceptable, and I look forward to presenting the government's plans for a new gang package, which will deal broadly with gangs' bad behaviour," he said.