---
EDITORIAL: What happened while we were off – and please give a warm welcome to our new Editor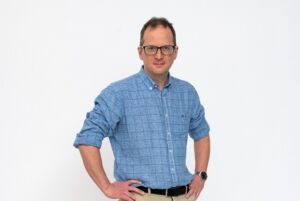 It's been a long – and rainy – summer, but now The Copenhagen Post team is back in the office.
Let me start this editorial by introducing our new Editor: Lena Hunter joined the editorial team this morning and will play a crucial role in the future development of The Copenhagen Post.
So what happened in Denmark, while we enjoyed the days off with our loved ones?
Rain, rain, rain
Well, it was raining. According to DMI the month of July was the most rainy in Denmark since measurements began in 1874.
According to Frans Rubek, climatologist at DMI, it's a remarkable record.
"One thing is that the record is significant and knocks a 92-year-old record off the peg. It is also relatively far down to number three. So there is no doubt that July has been unusually wet this year. Next, it is also rare for the weather to change so significantly from a record sunny and crisp June to a record wet July," Rubek told DMI.dk.
Meanwhile in France, far away from rainy Denmark, Jonas Vingegaard did what no Dane has ever done before: Wearing the yellow jersey in Paris – winning the Tour de France for the second time.
Following his massive achievement he was heavily celebrated in Copenhagen and his hometown Glyngøre.
A big congrats to Jonas!
Back in the office
In politics two things stand out.
Firstly, the return of Venstre leader and Defence Minister Jakob Ellemann-Jensen, who has been on a stress leave for six months.
In his first interview he told DR:
"I feared that I would not be able to return to my work. I didn't think I could get back to any work. I didn't think I could manage a newspaper route."
Venstre is (still) getting the worst polls for decades, the government is unpopular in polls as well and on top of that Ellemann-Jensen himself has to deal with allegations of giving false information to the Folketing in a weapon deal.
He also has to make everyone – or at least the Venstre voters and members of the party – understand that it was a good idea to join forces with Socialdemokratiet and form the current SVM government.
Secondly, an intense debate about the freedom of speech following several Quran-burnings in front of embassies in Copenhagen.
In a statement on July 30 Foreign Minister Lars Løkke Rasmussen (M) said that the government will look into how to ban Quran-burnings in Denmark, leading to the government being heavily criticized.
"Freedom of expression is not unrestricted. You cannot unhindered stand up and speak for terror, applaud treason, or burn other people's flags. These are rules in Denmark, of which we have up to 400," Prime Minister Mette Frederiksen (S) later said.
Please reach out
So, it's August, we're back in office and we look forward to serving you news, interviews and guides again.
I strongly encourage you all to share your thoughts about what The Copenhagen Post can do for you.
Please don't hesitate to reach out at uffe@cphpost.dk.
Best regards,
Uffe Jørgensen Odde,
Editor-in-Chief