General
Your PhD in Denmark: "There is a significant focus on teamwork"
---
An international student shares his tips on how to get a PhD in Denmark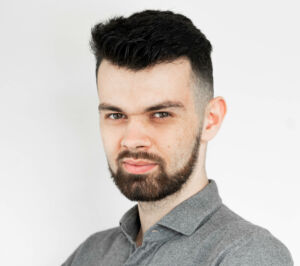 In Denmark, a PhD program typically lasts three years. According to the University of Copenhagen, you must have completed a five-year master's program in the same or a closely similar field, or you must possess some comparable credentials to qualify for this.
The flex procedure, which begins 12 months into a Masters program, is another alternative. You can also begin it immediately after receiving your Bachelor's degree.
A PhD is given in recognition that the recipient has finished doctoral studies. They have successfully defended a doctoral thesis in a public viva, have shown the ability to independently manage a scientific project using methods appropriate to the subject, and shared the research according to international standards for doctorates.
A full-time job
"During a PhD in Denmark, there is a significant focus on teamwork during hands-on exercises, project work, and collaboration with companies," Robert Bayer, 25, from Slovakia said.
He is currently pursuing a PhD in Data Science at the IT University of Copenhagen.
"They push towards getting your hands dirty with work, not just reading textbooks and research papers," Bayer said.
"It is a full-time job, from nine to five. During the day, you either teach, do your own research, or supervise other students. PhDs also receive a salary starting from 30 thousand DKK. It mostly depends on a candidate's work experience after receiving a master's degree."
Many ways are used around the world to apply for a PhD position. In Denmark, senior researchers receive grants for conducting their research. A grant proposal is prepared in which the researchers give an estimated budget for conducting the research and their requirements for a staff, for instance, one PhD student and a Postdoc.
Subsequently, job postings are created on university websites and other job-seeking platforms. The students can directly apply for these positions.
"I worked as a research assistant for my current PhD supervisor. She was already aware of my potential, which was the biggest advantage in my application," Bayer said.
Show your interest
The process to apply for a PhD position in a Danish university is similar to applying for a vacant position in a company. Only the most suitable candidate who checks most boxes is considered for the role.
"When you are preparing the application it is crucial to show your interest in the research topic. It is also important to have some experience in a relevant research field. Having some relevant academic publications can make your application an edge," Bayer explained.
On the other hand, students who apply for PhD positions in Denmark from overseas might bear the grunt of Denmark's sublime ranking system. Denmark has a 7-point grading scale – running from -3 to 12.